Archive for the 'Banking' Category
Tales From The Mason Law Horror Files . . .
Once Upon A Time . . .
Margaret and Jim Anderson raised their three children, Princess, Bud and Kitten in the 1950's and 1960's in the Greystone area of Asheboro, North Carolina (a leafy post-WW II neighborhood of 3 and 4 bedroom homes). The three kids grew up. Bud moved to Charleston, and Kitten moved to Atlanta. Princess stayed on in Asheboro.
In 1995 Margaret suddenly died. Although Jim was bereaved, wedding bells rang in 2003 when he married Eloise Haskell, a widow from nearby Mayfield. Eloise had an only child, Eddie Haskell, who lived in Oregon. The Anderson kids had a difficult time with Eddie on the rare occasions they saw him (Eddie had a difficult time concealing his manipulative and greedy nature).
Eloise and Jim's children maintained a friendly, but never-too-close, relationship. Things became a bit strained, especially between Eloise and Princess, when Eloise began to show some early signs of dementia in 2005 (some forgetfulness, a bit of paranoia . . . but nothing too alarming). Jim remained active and vigorous, continuing with volunteer work at a variety of charities. Then, in 2010, disaster: Jim suddenly died.
After the funeral, Princess found a copy of Jim's old will naming Princess as executor. She made an appointment with Bob Mason and asked him "tell me what to do?"
Princess, We Have a Problem . . .
Jim's 2004 will left a life estate in the Greystone house to Eloise and also left all household furnishings to Eloise (with the proviso that Eloise allow Jim's kids to have whatever). The will left the rest of Jim's estate to his children.
After some research Bob discovered that in 2005 Jim deeded a tenancy by the entireties interest in the Greystone home to Eloise (a type of estate in land in which spouses own the land together and in which the surviving spouse takes the entire interest upon the death of the first spouse to die).
Bob also noted from documents dropped off by Princess that Jim's Acme Investment Advisors mutual fund was titled in his and Eloise' name.
After Princess qualified as Executor, Bob discovered that two other bank accounts were jointly titled with Eloise and that she had been beneficiary of Jim's IRA since 2005.
At a followup meeting, Bob delivered the bad news.
"Let's Get Bud and Kitten on a Conference Call"
In an Anderson family meeting (Bud and Kitten called in, Princess spent most of the time with the tissue box in the conference room), Bob explained that the Greystone home they were raised in became Eloise's home (outright, to do with as she pleased, and not "just a life estate") upon Jim's death by virtue of the 2005 tenancy by the entireties deed. The will didn't really matter.
Bob also explained that the jointly owned accounts were now owned by Eloise, and that as IRA beneficiary she was entitled to that account. Again, the will didn't matter.
Bud and Princess both agreed that Eloise's son, Eddie Haskell, "had a lot of lawyer friends." They said that Eddie had been extremely ingratiating to Jim for years and "he probably talked Jim into setting up everything that way."  Bob explained that it would be very difficult to prove undue influence or fraud many years after Jim had retitled the house and the accounts . . . especially when Jim had been so active (and obviously in command of his mental faculties) up until his death.
Eloise Anderson
To Add Insult to Injury . . .
Princess called Eloise and attempted (very politely) to ask if Princess could have some of the furniture, silver and china that had been her parents. Eloise grew vague and mumbled something about "thinking about it."
Princess Anderson
When Princess called back a few weeks later Eloise exploded and demanded that Princess leave her alone and that if she kept pestering her she would have Eddie contact a lawyer.
Options?
None.
What Should Have Been Done?
You tell me! A copy of the 9 1/2 hour DVD set "Elder Law University" ($149 value) will be given to the best response in the comment section below. The August 1 issue of Elder Law Update (and an accompanying post here) will discuss a few of my recommendations . . . and, of course, announce a winner
So . . . post away!
PS: IF YOU ARE ONE OF MY LAWYER READERS NO YOU CAN'T PARTICIPATE!!
AND NOW . . . HEH, HEH, HEH . . . THE ANSWER
Two weeks later and here we are.
Of course, the correct answer was Don James' (below): He should have hired ME! But since he didn't . . .
Billie Hansen, Kelly Anderson, and Celeste Spence all mentioned a wonderful idea . . . . COMMUNICATION! What a novel idea! True, people procrastinate, but marriages at any age are a major milestone. Out of a love and kindness to both families there should have been some frank discussions ahead of time.
The problem often is that no matter how well planned a will may be, they are relatively easy to change. A properly drafted prenuptial agreement can create enforceable rights in later heirs if the parties to the prenuptial agreement specify and agree that they will maintain valid wills that make the desired dispositions to various family members. Even if they later change their wills or titles to real property there may be a cause of action available to the heirs. Prenuptial agreements do nothing, however, to protect assets if this older couple is concerned about protecting assets in the event the new bride or groom ends up in a nursing home. Medicaid counts the assets of both members of a married couple, and North Carolina has something called the "Doctrine of Necessaries." Under that old doctrine, each of a husband and wife are legally obligated for the other's medical care regardless of any agreement they may have had between each other (this doesn't apply if one is on Medicaid). In those cases a "prenup" wouldn't have mattered, although a prenup is good to establish other understandings.
If the house was the major concern (as is often the case) Jim could have established either a revocable or irrevocable trust and titled the house in the name of the trust. He could have named Bud or Princess as the trustee (or perhaps even co-Trustee with Jim). The trust could have specified that Eloise would have a life estate in the home upon Jim's death. It could have also specified that at any time after the establishment of the trust the house could not be taken out of trust without the written agreement of all trustees (that would have prevented Jim from later adding Eloise's name to a tenancy by the entireties title).
There really is no ONE correct answer other than Jim and Eloise, out of love for their children, should have opened up the communications channels and been willing to seek some guidance.
This was a sad story.
The winners:
Don James is a CPA and hangs out with too many lawyers! (Sorry, Don) I couldn't decide between Billie, Kelly and Celeste . . . so I'll send each one an Elder Law University DVD set.  Ladies, please send your mailing address to Stacey Kinney at:  sck (at) masonlawpc.com (replace the "(at)" with an "@" and close up the spaces!
For more reading on second marriage issues go see Tying the Knot . . . Or Just Moving In?
A "Power" of Attorney
Does your power of attorney have all the muscle that it needs? A flabby, wimpy power of attorney can be dangerous because it may lull you into a false sense of security and leave you susceptible to getting smacked when you thought you were protected.
Often, one of the first documents I ask a new client to show me is a power of attorney. Then I perform what must seem like a strange ritual as I spend 30 seconds feverishly flipping through pages and scanning the document. At that point I either smile and nod or frown and shake my head. I have been looking for specific powers; for muscle.
Last year I discussed the basics of powers of attorney . . . what they are, the different types, and why they are so important. If you are the least bit uncertain, go back and review that post . . . in fact, if you have about 30 minutes grab a note pad and pen and watch the video posted in that article. Then come back here!
Is Your Fiduciary Faithful – Are His Bona Fides In Order?
Under state law, the person making the POA (the principal) and the person authorized to act (the agent or the attorney in fact – they mean the same thing) are said to be in a fiduciary relationship. The word "fiduciary" is based on the Latin "fide" or "faith". As in simper fidelis or Fidelity Bank or bona fide.
Fiduciaries are governed both by statute and common law (common law is law that is generally agreed upon by all and sort of "just out there"). A fiduciary is subject to a number of rules that are essentially legal applications of practical ideas of diligence, loyalty and fair dealing. In the context of POAs, however, those rules pose some important considerations.
Perhaps primary among those rules is the duty to conserve the principal's assets for the benefit of the principal and to avoid commingling the principal's assets with the agent's assets . . . or, for that matter, to avoid self-dealing (keep your hands out of the cookie jar!).
Those rules are a good "default setting" because they protect the principal from carelessly giving too much power to an unsuitable agent. On the other hand, those rules prohibit gifting.
The Gift That Keeps On Giving
Gifting can be an important authority. As I tell my clients, "by 'gifting,' we aren't talking about birthdays and Christmas, we're talking about the ability to freely transfer assets out of the name of the principal." The ability to undertake a series of carefully planned "gifts" can be essential to a sound estate planning or asset preservation strategy.
A North Carolina statute specifically prohibits gifting under a power of attorney if the document is silent as to gifting. If you enjoy looking up such things, look at N.C.G.S. § 32A-14.1. (By the way, Georgia readers, the same is true under Georgia common law.) In other words, a short power of attorney that says "I give my agent full power and authority to do anything and everything I could do for myself" does not authorize gifting if that topic is not specifically addressed.
And that, Dear Reader, is one of the first things I am looking for when I scan a power of attorney and I know the engagement is likely to involve various asset preservation strategies.
Gifting Powers . . . But Not Really
Another problem I often encounter is the North Carolina statutory short form power of attorney. That is a one or two page form. After a general paragraph that appoints a person "to act in my name in any way which I could act for myself, with respect to the following matters as each of them is defined in Chapter 32A of the North Carolina General Statutes" there follows a series of powers for the principal to initial in order to confer the power. The latest version has 17 different powers, including the power to make gifts . . . even to the agent himself or herself.
These are dangerous forms because they lull people into a false sense of security. The danger comes in the words "as each of them is defined in Chapter 32A of the North Carolina General Statutes." When it comes to gifting, section 32A-2 of the General Statutes says that in the short form the gifting election means the agent may make gifts of the principal's assets "in accordance with the principal's personal history of making or joining in the making of lifetime gifts."
The problem is that not many people have established a "personal history" of gifting the residence or a farm or other substantial assets . . . even to a spouse! Someone with a statutory short form may think she is covered, but a responsible agent may later discover that that is not at all the case.
The principal, of course, is free to alter the common law or statutory law principles that apply to fiduciaries when she has her POA prepared. That is the key to a well-drafted and thoughtful power of attorney.
Problems With Gifting
Many people are understandably nervous about granting gifting authority to an agent, but some limits on the agent can be put in place. For example, an agent may be given unlimited authority to make gifts to a select group of family members as long as the agent secures the written permission of certain other individuals.
Many POAs attempt to control an agent's ability to gift by saying something like "my agent may make gifts in an amount not to exceed the federal annual gift tax exclusion." Be careful of this. That language was inserted as an easy way to put some sort of "reasonable" restriction on gifting ability. The federal annual gift tax exclusion currently is $13,000 to as many individuals as the person making gifts wishes to favor. In a POA, however, limiting the ability of an agent to make gifts to that amount can render the gifting authority nearly useless if there are substantial assets that need to be conveyed. For example, a $13,000 limit on gifts can make conveying a residence or large sum of money difficult, if not impossible.
Other Powers To Think Of
In addition to gifting powers, there are a number of other powers that may require specific attention in a well-drafted POA.
Real property law (land and things on the land) tends to be intricate and the law varies greatly from state to state. Often there are many surprises (many not pleasant) in the law that could restrict the ability of an agent to transfer the principal's interests in real property.
With that in mind, specifically defining in a POA what an agent may or may not do with real property might be wise.
Everything that could be said with respect to real property applies to retirement assets . . . except for the fact that most retirement plans (IRAs, 401(k) Plans, pensions) are controlled by federal law. A good POA will describe what an agent may or may not do with respect to retirement assets.
Establishing and Dealing With Trusts
Most states have statutes that pertain to whether an agent may establish a trust on behalf of a principal . . . and most of those statutes require the POA to specifically describe what an agent may accomplish on behalf of the principal with respect to trusts if the agent is to have any authority at all.
The authority should address both revocable trusts and irrevocable trusts.
Keep in mind that establishing a trust and using the principal's assets might also be an indirect gift. For example, a trust may provide that the principal will receive income for life, and upon the death of the principal the trust will be distributed to other individuals. In that case, trust authorization language should be used together with gift authorization language.
As with gifting, the agent's authority to establish and fund trusts can be tied to some external authority (perhaps the approval of another individual).
So . . .
Pull out your power of attorney. Is it up to protecting you? Or do you have a wimp on your hands?
Questions?  Leave a comment below and I'll respond.
According to conventional wisdom you should always name your spouse as beneficiary of an IRA. Let's smash some traditional pumpkins (I am writing this in October, after all). Read on to understand why it might be a great idea to name a trust as the beneficiary of an IRA and what some of the trade-offs of doing so are.
Standing on Tradition: Naming The Spouse As IRA Beneficiary
There really is a good reason for naming the spouse as IRA beneficiary . . . much of the time. As I have written, the beauty of an IRA is that the longer money can be allowed to languish in an IRA, the more it will grow without being burdened by taxes. Because of that, the usual thinking is to try and take out as little as possible. On the other hand, there are all sorts of tax rules about when someone MUST take distributions and how much those distributions must be. Remember the rule:
SOMEDAY, SOMEHOW, SOMEONE WILL PAY TAXES ON THE IRA.
Why Naming A Spouse The IRA Beneficiary Is So Slick (Usually)
If a spouse "inherits" an IRA, she can treat it as her own. This means she does not have to begin distributions until she is 70 ½. When she does begin taking distributions she can use a special table that assumes she has a husband 10 years younger (heh, heh, heh) even though she may have just become a widow. That means MUCH smaller mandatory distributions because they are being spread out over her life and the life of Mister-Make-Believe-Ten-Years-Younger-Romeo.
The special spousal rules for inherited IRAs also say that she can name the kids as beneficiaries and upon her death they will have separate IRAs they can take out over their life expectancies (although I have found – quite nonscientifically – that most IRAs inherited by adult children quickly become new cars or tuition payments!).
On The Other Hand . . .
Sometimes naming a spouse as IRA beneficiary is a bad idea. There may be reasons that outweigh the usual good tax reasons for naming a spouse. For example, I often encounter couples concerned about protecting assets for a surviving spouse in case he or she ever needs to go into a nursing home. An IRA left directly to a spouse will be a countable asset for Medicaid purposes. There may be other good asset protection motives involved, as well.
The solution may be to name a trust as the beneficiary of the IRA. That way, IRA assets may be protected while remaining available to benefit the surviving spouse.
There are a number of ways a trust can be designed, depending upon what the client and I are trying to accomplish. Much of how a trust will be treated depends upon whether it is something the IRS calls a "designated beneficiary."
Is A Trust A Designated Beneficiary?
If a trust benefits only real live (as in "beating hearts living") people then the trust will be a "designated beneficiary." If a trust says "Mom is the primary beneficiary, then the kids" that will suffice. If the trust says "Mom may receive some, but not necessarily all benefits, then when Mom dies the North Carolina Zoo takes" the trust will not be a designated beneficiary.
If a trust is NOT a "designated beneficiary" of an IRA, then the IRA must be distributed within five years if the owner dies before 70 ½. If an IRA is not huge, being forced to completely distribute it within five years is not necessarily bad.
If the owner dies after age 70 ½, however, then the trust can take distributions over what would have been the deceased owner's life expectancy had he been alive each year. That actually will be a bit faster than if he had been alive and married because the rules use different tables that calculate distributions as if the deceased owner were still alive and single. On the other hand, for older spouses about the same age, there may not be too much difference. The difference is if Mom had inherited directly she would have used a table that pretended there was the "Ten Year Younger Romeo" (slower distributions to account for the younger Romeo's added life expectancy) but the trust is stuck with using a single person's table (faster).
Bottom line: If a trust fails the "designated beneficiary" rule it means the IRA must be distributed over five years if the owner died before age 70 ½ and over the owner's life expectancy (pretending he is alive and single) if he dies after age 70 ½.
Should Everything Be Distributed To Mom?
If we set up a trust to qualify as a "designated beneficiary" the next issue is to decide whether to make the trustee pay out to Mom all of the distributions the IRS says the trust MUST take from the IRA (this is called a "conduit trust"), or to let those IRA distributions accumulate inside the trust (where they are protected).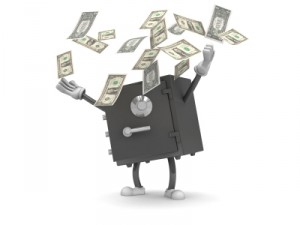 If the trust is a conduit trust, Mom gets all IRA distributions and she pays all income taxes (probably at her low tax rate). Also, if a trust is a conduit trust the IRA distributions can be stretched out a little bit more than if the trust was an accumulation trust. It also means that if Mom goes to the nursing home on Medicaid, all of those IRA distributions will be paid to the nursing home before Medicaid kicks in.
If the trust gives the trustee the right to accumulate IRA distributions and to decide whether to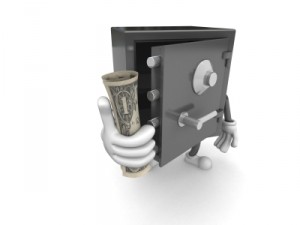 pay some, all, or none of the IRA distributions through to Mom, the IRA will be distributed to the trust slightly faster, but the assets will be safe from nursing home expenses. To the extent the trustee decides not to distribute to Mom (maybe she is in a nursing home on Medicaid) the IRA distributions being held in the trust will be subject to income taxation at much higher rates than Mom would have paid had the trustee passed the IRA distributions on to Mom. On the other had, if they were paid out to Mom, everything would be gone!
Get Help!
This is a complex topic. The purpose of this brief article was to give an overview of the possible advantages of naming a trust as IRA beneficiary. Sometimes it is a great idea, and other times it may be a really bad idea. Bring it up with your attorney or financial advisor and see what she says.