Archive for the 'IRAs & Retirement Plans' Category
Vets Beware!
Are you a veteran interested in VA benefits . . . but worried about being taken for an "annuity ride"? Want to know the best way to use annuities if you are looking at VA benefits? Read on!
The problem:  Some unscrupulous annuity sales people use VA benefits as an opportunity to sell unsuspecting veterans totally unnecessary and inappropriate annuities. A few months ago those practices triggered close and heated Congressional inquiry that will probably lead to a new federal statute.
It does not follow, however, that all annuities are inappropriate or that anyone who may recommend an annuity is out to scam some poor and unsuspecting veteran. Read this article and you'll understand the difference between "appropriate" and "inappropriate."
In fact, annuities can be an extremely attractive VA benefits strategy because they can be used to reduce the amount of otherwise countable assets by converting some of those assets into an income stream.
Medicaid has specific, detailed rules that apply to annuities when determining whether they are countable or non-countable. You may wish to review the Medicaid treatment of annuities in an earlier article in this series. Under the VA rules, on the other hand, an immediate annuity that provides an income stream is not countable. Fairly simple, that . . . at least for now . . . we'll see what new regulations look like in a year or so.
First, pound into your head a few basic rules of VA benefits.
A Few Plain Facts About Veterans Benefits
Veterans benefits impose NO transfer penalties like Medicaid does.
A veteran must not have assets in excess of certain levels.
A veteran can actually transfer the excess assets to another person and instantly qualify for benefits.
Transferring to another person might not be too smart, though.
What if that person dies, divorces, gets sued, goes bankrupt?
What if the veteran later needs Medicaid (which DOES impose transfer sanctions)?
There are a number of different strategies involving retitling assets, or perhaps using trusts, that do NOT involve an inappropriate annuity!
Bad/Abusive Advice
Ya Wanna Annuity?
The worst cases involve the veteran (or widow) being counseled to transfer most of his or her money to a child (at this point the veteran is qualified for benefits, but he or she won't be told that) and THEN having the child purchase the "special" annuity. Buried in the fine print, the annuity will have huge surrender charges for many years. And, of course, the annuity sales person will collect a hefty commission.
Stuffing the money in such an annuity will subject the transferred money to a Medicaid transfer sanction and lock it up where it will be difficult to get to the money if Medicaid becomes necessary and the family tries to "undo" the annuity.
If the veteran insists on transferring money to someone else (maybe a child) perhaps the safer course is to have the child drop the funds into a trust. After the child funds the trust there may be a measure of protection for those assets. I say a "measure of protection" because if the child has creditor problems at the time the money is transferred, the funds are subject to being snapped up immediately by those creditors.
The veteran could set-up and fund the trust himself, but there is a high likelihood the trust will then be countable to the veteran for VA benefit purposes. IF an advisor suggests that the veteran set up and fund a trust, please be sure the advisor knows what he or she is doing. The strategy has to be pursued very carefully by a practitioner who thoroughly understands the legal issues involved.
Convert Assets To Income
Perhaps the better approach is for the veteran to use excess assets to purchase an immediate annuity (you should go back and review the first article in this series if you don't recall what an "immediate annuity" is).
Also recall, the actual benefit payable to a veteran is the difference between his ADJUSTED income and the maximum VA benefit level available for his situation. His total income is adjusted downward by the total of his (or a spouse's) medical expenses. For example, if a married veteran is entitled to a maximum monthly benefit of $2,019, and his and his wife's total monthly income is $3,100, he will not be entitled to any benefits unless he has some medical expenses that will adjust his income to less than $2,019. If he is in an assisted living facility and is paying $2,600 a month and has $600 of other medical expenses, his adjusted income is ZERO (actually, he is "$100 in the hole") and he'll be entitled to the maximum of $2,019.
Be careful: If he purchases an immediate annuity that will pay $600 a month, then his gross income will be $3,700, and after subtracting $3,200 in medical expenses, his adjusted income will be $500 and he'll be entitled to only $1,519 ($2,019 minus $500).
Here Is What The Pros Know
A Balloon Payment
An immediate annuity does not necessarily mean an annuity that pays equal periodic payments for the life of the annuity. An annuity can be structured with a Big, Fat, Balloon at the end. A $100,000 annuity that pays $100 monthly for 60 months and then pays a lump sum of over $90,000 in 5 years will not be countable and will only add $100 to the monthly income calculation. If medical expenses are high enough, it will not affect the VA benefits (and, in fact, it may come in handy).
The annuity can also be structured to "roll it out" further as the veteran nears the sixtieth month anniversary or term date.
It can be even fancier. Such an annuity can be structured to be revocable in the event that Medicaid becomes a necessity. Obviously an annuity structured along these lines will be countable for Medicaid purposes . . . so the ability to "bail out" and restructure the annuity to be Medicaid compliant is attractive.
Final Thoughts On VA Benefits and Annuities
Do not try any of the foregoing without expert help.
There are regulations incubating and I expect to see something in 12 to 18 months (the outcome of the November elections should not make a difference). What those regulations will look like is anybody's guess.
You now understand the basics of annuities because you read Banish Annuity Confusion in 5 Minutes (If you haven't read it and you aren't an annuity expert, you better go back and read it now). But how can annuities help (or hurt!) you when considering either Medicaid or VA benefits? Let's take Medicaid here . . . and next time we'll look at VA benefits and annuities.
WARNING: This article will not be the easiest to read. I'm sorry. If you can't sleep, keep this handy and it'll do the trick. Take your time and do your best. And, of course, I'll answer questions if you post them in the "Comments" area below.
Also, if some of the basic Medicaid concepts (like "countable versus noncountable" and "sanctionable transfers") present a challenge, take a look at NC Nursing Home Medicaid Law Explained on this site. There is a good table of contents that is hot-linked to various topics.
Here We Go . . .
If properly annuitized, an otherwise countable asset for Medicaid purposes can become a noncountable asset. If the asset is sufficiently liquid (a farm is not "liquid" but cash is) it can be annuitized (OK . . . made into an annuity), and if properly structured the annuity will not be countable.
Caution: Most annuities sold on the open market are countable! To be "noncountable" an annuity must meet each of the following requirements:
*  The annuity must be irrevocable and nonassignable,
*  The annuity must have a fixed (or regular) income stream of equal payments,
*  The annuity cannot extend beyond the actuarial life expectancy of the annuitant (using approved life expectancy tables), and
*  The annuity must name the State as the remainder beneficiary.
One exception to the last requirement is that a spouse or a minor or disabled child may be named in first position ahead of the state.
What About An Annuity

IN

An IRA?
It depends . . .
IRA belonging to Institutionalized Spouse. If the IRA belongs to the institutionalized spouse, the IRA can be made noncountable but the income stream that it will throw off by being annuitized will be countable income to the institutionalized spouse and treated the same as any other income. If the income isn't too high, the additional income may not provide any problem at all, but if the additional income causes the institutionalized spouse's income to rise too high, there could be problems with qualifying for nursing home Medicaid.
Because an institutionalized spouse may never have more than $2,000 in noncountable assets, many people are tempted to immediately cash in the institutionalized spouse's IRA and transfer the proceeds to the community spouse in a nonsanctioned transfer. The problem with that is depending upon the size of the cashed-in IRA there could be a hefty tax penalty because all of the IRA will be includable in gross income that year. Annuitizing the institutionalized spouse's IRA provides an alternative to simply cashing in the IRA. If a nursing home stay is anticipated in the next few years, sometimes it may be a good idea to begin cashing in the IRA over a number of years to minimize the tax impact.
IRA belonging to the Community Spouse. If a particular state does not outright exempt a community spouse IRA (Georgia does, but North Carolina does not), then she could simply annuitize her IRA (according to the rules discussed above) and exempt the IRA.
What About An Annuity That Is

NOT

In An IRA?

There are strategies that may be pursued involving annuities that do not have anything to do with IRAs. A plain, "non-IRA" annuity structured to comply with the rules discussed above can be a convenient way of converting countable cash into a noncountable asset.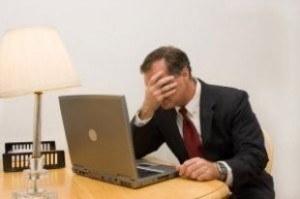 Annuities and a Single Guy. With this particular strategy assume that a single individual is a nursing home resident who is attempting to qualify for Medicaid. For this strategy bear in mind two rules. First, when the state files a Medicaid estate recovery claim, it will seek reimbursement only for what it actually paid out in Medicaid benefits. Second, the state Medicaid program will never pay as much per month to the nursing home as a private pay patient would pay. If you plan on an intentional estate recovery claim the amount recovered by the state will always be less than the amount that a private pay patient would have paid had she not qualified for Medicaid.
Take for example 70-year-old Ward Cleaver (yes, yes, I loved "Leave it to Beaver"), who has $200,000 cash and a $250,000 residence. In addition to his assets he has monthly social security income of $1,000. A nearby nursing home has a private pay rate of $6,000 a month, but a state Medicaid reimbursement rate of $4,500 a month. Ward has a life expectancy of 13.55 years. Ward uses his $200,000 cash to purchase a 10 year Medicaid compliant annuity that will pay approximately $2,000 a month. He will have converted the $200,000 countable cash assets into a noncountable annuity. With the annuity payments his monthly income will be $3,000 monthly. Now that Ward qualifies for Medicaid his income will be applied to the nursing home bill and the state Medicaid program will pay the $1,500 difference. In this example, assume that Ward dies after 48 months in the nursing home. In four years the remaining balance in Ward's annuity should be approximately $100,000. In that 48 month period the state has paid $72,000 in benefits that will be subject to an estate recovery claim. If the state claims $72,000 of Ward's remaining $100,000 annuity there will be a balance of $28,000. That amount will go to the other remainder beneficiaries of the annuity.
If Ward did not purchase an annuity his $200,000 cash would have been gone in 40 months because the private pay rate for the nursing home was $6,000. His income was simply $1,000 and he would have had to pay $5,000 monthly to make up the difference. If Ward's $200,000 was gone in 40 months and he died after month 48, the state Medicaid program would have had benefit payments for 8 months. The state would have paid $3,500 a month because that was the difference between Ward's $1,000 monthly income and the monthly Medicaid reimbursement rate of $4,500 for the nursing home. In other words, over 8 months Medicaid would have paid $28,000. In this particular case the entire $200,000 would be gone in 40 months, the state would pay out an additional $28,000 and have an estate recovery claim for that amount on Ward's death (which they would collect against the house). Without an annuity the out of pocket cost of the family was $228,000. By purchasing an annuity the family saved $56,000.
A Slight Change of Facts. Assume here that Ward lived his entire life expectancy of 13.55 years (which is about 163 months). Let's also assume that in that period of time his home appreciated in value to $350,000. If Ward does not purchase an annuity his cash will be gone in 40 months as explained above. If he goes on Medicaid after month 40 and lives another 123 months (that's 40 months plus 123 = 163) Medicaid will pay out $430,500 which will be the subject of an estate recovery claim.
On the other hand, had Ward purchased an annuity the results, although not particularly impressive, would have been somewhat better (after all, we are simply trying to illustrate a concept here!). With a 10 year annuity paying $2,000 monthly, combined with Ward's social security benefits of $1,000 monthly, the Medicaid program would pay $1,500 monthly. Over that 10 year period, Medicaid would pay $180,000. At the conclusion of month 120 Ward's annuity will be exhausted which would leave another 43 months until Ward died at month 163. During that additional 43 months Medicaid would pay $3,500 monthly (the difference between the nursing home reimbursement rate of $4,500 and Ward's social security of $1,000). Therefore during the remaining 43 months Medicaid would pay another $150,500. The total Medicaid had paid by Ward's death would be $335,500. That amount would be the subject of an estate recovery claim against Ward's home. In this case we said the home had appreciated in value to $350,000 (after all we wanted to make this example work for you!). In that case there would be almost $20,000 of equity left in the home to pass to the family.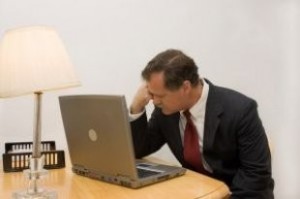 Annuities for the Married Couple. When dealing with a married couple, annuities open up a completely new and attractive strategy. Let's use the Ward Cleaver facts but assume that Ward is married to June.
If Ward and June live in a state (like Georgia) in which June is allowed to keep the maximum community spouse resource allowance of $113,640 and Ward is allowed to keep a maximum countable asset level for an individual of $2,000, Ward and June will have a spend down of approximately $90,000 (the amount of their $200,000 cash that they would need to spend down to get to acceptable Medicaid levels).
If Ward and June live in a state (like North Carolina) in which June is allowed to keep only half the countable assets (but in no event more than $113,640) and Ward is allowed to keep up to $2,000 then Ward and June will need to spend down approximately $100,000. (I said approximately to keep it easy . . . I promise someone will say to me, "Bob, your numbers don't add up!")
If June took $100,000 and purchased in her name a Medicaid compliant annuity (compliant with the four requirements outlined above) she would have a noncountable annuity and Ward would qualify for Medicaid. Bear in mind that there is no requirement (in all but four states) that the annuity extend to the complete life expectancy of the annuitant. In other words, the annuity could be much shorter.
If June purchased a 10 month annuity with the $100,000 that paid $10,000 monthly she would have a complete return of the amount invested in the annuity by the end of that nine month period. Recall also that while the annuity payments would count as income to June (for Medicaid purposes) during that 10 month term, the community spouse's income has no bearing on whether the institutionalized spouse continued to qualify for Medicaid. At the end of ten months June is in the financial position she was in before Ward went into the nursing home.
Point to ponder: Timing is everything in the foregoing strategy. If the annuity is purchased too soon and the first annuity payment of $10,000 arrives before Ward is in the nursing home or Ward has been determined to be qualified for Medicaid, the first annuity payment of $10,000 will put Ward and June, once again, over the Medicaid asset threshold (they will be at slightly over $120,000). In this particular case they may wish to consider purchasing a slightly larger annuity (perhaps $110,000 or more) or be very careful that the annuity is purchased close to the time that the application has been submitted so that the first annuity payment will not arrive before Ward has been determined to be qualified for Medicaid.
Another point to ponder: The foregoing strategy does have a drawback. If the community spouse's income was below the monthly maintenance needs allowance she would have received an allowance out of the institutionalized spouse's income. The annuity payments, however, will almost certainly put the community spouse's income over the minimum monthly maintenance needs allowance and she will not be entitled to any allowance from her spouse's income during the term of the annuity. On the other hand, once the annuity has completed all payments the community spouse would be eligible to apply for the allowance from the institutionalized spouse's income.
Another point to ponder: The foregoing income dilemma illustrates one good reason for attempting to purchase an annuity that is as short in term as possible (simply to "get the annuity payments over with"). Also recall that a Medicaid qualified annuity must name the state Medicaid program as the remainder beneficiary (which could be in second position behind a surviving spouse) in order to qualify. If the community spouse dies during the term of the annuity the remaining amount will go to the institutionalized spouse and disqualify him for Medicaid. That is yet another good reason for a short term annuity combined with instructions to the community spouse to remain alive during the term of the annuity (relax, this was our stab at a bit of humor!).
A Note on Medicaid Compliant Annuities. There are hundreds of fine annuity providers in the United States. Nevertheless, most of those providers do not offer extremely short term annuities. In fact, finding a well-known annuity provider that will issue an annuity
shorter than 36 months is extremely difficult. There are, however, specialty annuity providers that issue extremely short term annuities. These companies market their services to elder law attorneys. Accordingly, a competent elder law attorney will be able to refer you to one of these companies.
Finally . . . structuring any of these transactions is quite tricky . . . you really shouldn't try this alone. Get help.
Congratulations! You made it. Next we'll discuss annuities and VA benefits.
The annuity guy dropped off the proposal and it has occurred to you that you don't really know what an annuity is. Or Daddy is in an assisted living facility and the "veterans counselor" (annuity salesman) has suggested putting all of Daddy's money in your name and having you buy a deferred annuity. Or you left my office and I suggested that a Medicaid Compliant annuity might be a good strategy.
And you still don't know what the heck an annuity is!
Let's take a couple of columns and clear up some confusion. Also, if you are an annuity expert . . . chill! I'm explaining the basics.
The Stick Figure Version of Annuities
Stripped of all the gee-whiz terminology and extra bells and whistles, an annuity is really rather simple.
Someone transfers a pile of cash to another (usually, but not always, an insurance company). The person transferring the cash is called the "owner" and the entity receiving the cash (the "issuer") promises to pay the money back in some form or fashion. The cash transferred by the owner to the issuer is called a "premium." The contractual arrangement between the owner and the issuer is called an "annuity."
In reality the transferor/owner is lending money to the issuer. Yep! Daddy has loaned the company money.
The company/issuer promises to pay back the money in some form or fashion. With interest. The company is betting that it will be able to play around with Daddy's money and make more with it than what it will have to pay back to Daddy or whomever he directs.
If the issuer promises to start paying right away (or pretty soon), the annuity is called an "immediate annuity." If the issuer promises to pay starting (maybe) in 3, 4 or 5 years (or maybe more) or over the life of some designated person then the annuity is called a "deferred annuity." "Immediate annuity" and "deferred annuity" are ways of describing when benefits will be paid.
The amount of time over which the annuity will payout is called the "term." If the term of the annuity is pegged to the life of an individual that individual is called the "annuitant." Often, if not usually, the annuitant and the owner are the same person.
That's basically "it." The issuer may dress it up with fancy trade names like the "Flex Golden Years Express American Hero" annuity . . . but stripped down to the stick figure version that will be the basic structure.
Other Fancy Terms
The owner may pay the premium to the issuer in a single lump sum (a "single premium annuity") or perhaps over some other time and in varying amounts (a "flexible premium annuity"). Those terms have to do with how an annuity is purchased.
Other ways of looking at an annuity have to do with how the cash value of the annuity is invested. If the issuer promises the owner that his cash investment will not be subject to any market risk, it is a "fixed annuity." If the issuer and the owner agree that the premiums can be invested in the market and that the owner will come along for the ride (whether smooth or bumpy!) it will be called a "variable annuity." A variable annuity payout will . . . vary . . . depending upon how well the investments have performed.
But Wait . . . Taxes! 
How an annuity is taxed will depend upon what sort of money the owner used to pay for the annuity (I know, I know: "'mericun money, Bob!"). If the annuity was paid for with money that had already been taxed (for example, money that Daddy had laying around in an investment account he had been accumulating) the annuity will be a "non-qualified annuity" to differentiate it from a "qualified annuity," which will be an annuity purchased with IRA or qualified retirement plan money.
Non-Qualified Annuities
Daddy has a $100,000 CD maturing and wants to buy an annuity. He doesn't want to tie the money up for too long, but he sees that a deferred annuity will pay him more than an immediate annuity (which makes sense because the issuer gets to play with Daddy's money longer before it has to start paying back). So he selects a 3 year deferred annuity with a 5 year term. In other words, in 3 years the issuer will begin paying him back (an annuity stream) over 5 years.
For the sake of mathematical simplicity, the annuity will pay him 10% or $22,000 for a total of $110,000 over the 5 year term.
Over the 5 year term the issuer is returning the owner's original investment . . . that part is not taxed because it doesn't represent any income . . . it was the owner's money to begin with. The $10,000 paid over the original investment represents income ("that's my profit," according to one client).
For income tax purposes, each annuity payment will represent a partial return of the original investment (not taxable) and a partial payment of the "profit" on the annuity.
In the example, each payment of $22,000 will represent a $20,000 return of the original investment and a $2,000 payment of taxable income.
From a tax standpoint, Daddy is deferring the tax liability over a period of years while the annuity is accumulating (the first 3 years) and spreading the tax liability out over the period that the annuity is in payout status (5 years). Which is why many annuities are called "tax deferred" . . . not to be confused with "tax qualified" or "qualified" annuities.
Qualified Annuities
Many people have Individual Retirement Accounts. The IRA may have been funded as the owner deposited funds to the account over many years, or it may have been set up when the owner retired or changed employment and rolled a profit sharing or 401(k) plan balance into an IRA.
Think of an IRA as a "tax qualified" wrapper or container that can hold all sorts of investment assets (with some restrictions). All IRAs have the advantage of allowing tax deferred growth and traditional IRAs usually allow tax deductible contributions. Of course the trade-off comes in the form of complex rules regarding when distributions must begin and how much those distributions must be.
One of the many types of assets an IRA may invest in is an annuity. In fact, some annuities can be structured as both the "wrapper" and the investment, and these are called Individual Retirement Annuities.
In any event, the complex rules that apply to IRAs also apply to annuities structured as IRAs.
Clients are often puzzled when I quiz them about their annuities during an initial meeting. What I am doing is trying to determine if we are dealing with a qualified annuity or a nonqualified annuity. The answer tells me which set of tax rules to apply.
We'll stop here and take a look at more annuity issues in a later post.