Archive for the 'Miscellaneous' Category
Shiver me timbers! Errr . . . Bend Me I-Beams! Crack Me Concrete!
Seeing is believing! Check this photo gallery to see the destructive force of . . . PAPER!
Vets . . . you ever wonder why those applications take soooo long? Or why once an application has been filed it can take 6 months . . . or it can take over a year?
Seems the VA Office of Inspector General recently completed an "onsite benefit inspection" of the VA Regional Office in Winston-Salem. Cited were "an excessive number of claims folders stored on top of, and around, filing cabinets.
Pictures are worth a thousand words . . . so here is a photo gallery courtesy of the VA Office of Inspector General. All photo captions are quotes from the VA Office of Inspector General report.
Tying the Knot? Or Just Moving In?
Considering a second marriage? For terribly unromantic reasons (I guess I'm the anti-cupid . . . darn lawyer!) you should plan carefully – very carefully – before going into a later-in-life second marriage. The religious prescription not to enter a marriage "unadvisedly or lightly" applies in spades to a later marriage.
"Bob," you may ask, "are you suggesting we see an attorney before the preacher?" And I would answer: "Yes."
Here's why.
Some of the biggest and most expensive messes (I like the term "elder law train wreck") I have had to clean up have been after the death of a second spouse when there had been little or no advance planning. Adult step-siblings (who may not even know or like each other) can be counted on to be looking out for whatever it is that they believe their natural parents accumulated for them.
Most "planning" I have seen is a simple verbal agreement that "what is yours is yours, and what is mine is mine." That won't cut it. All couples are different, but here is a partial list of issues that may be important.
Estate Plans.
The worst plan might be simple "I love you wills" that leave everything to the surviving spouse with the understanding that she will "do right the right thing." Even with wills that leave everything to the children of the deceased spouse, there may be problems with an "elective share" statute.
North Carolina has a mean "elective share" statute. The elective share statute enables a surviving spouse to "elect" a share of around 1/3 of the deceased spouse's estate if he or she does not like what was left in a will.
In fact, one South Carolina case has been making waves. The deceased founder of Hooters (you know . . . the restaurant famous for . . . large burgers and chicken wings) left $1 million a year for 20 years to his fairly younger surviving spouse. She felt $20 mil wasn't enough, so she elected for 1/3 of Mr. Hooter's estate. Mr. Hooter's son (not the widow Hooter's son, by the way) objected and claimed the South Carolina elective share statute (which is very similar to North Carolina's) is unconstitutional. Yours truly believes that argument had as much chance as a Hoot Owl in, well, Horry County. Hooter, Jr. and the widow Hooter settled for an undisclosed sum.
Get a prenuptial (or premarital) agreement. Those sorts of difficulties can be addressed in such an agreement.
The Family Home.
Naturally the newlyweds do not want to see the bride or groom evicted upon the death of the other. On the other hand, children can become quite emotional over what may be perceived as "their home." Chances are putting the house in both spouse's names is not a good idea. Try a life estate, or maybe a trust.
Social Security Benefits.
Remarriage can affect the Social Security benefits a newlywed had been receiving under a deceased or divorced spouse's account. If you divorce after 10 years or more of marriage, you can collect retirement benefits on your former spouse's Social Security record if you are at least age 62 and if your former spouse is entitled to or receiving benefits. If you remarry before age 60, however, you generally cannot collect benefits on your former spouse's record unless your later marriage ends (whether by death, divorce, or annulment).
Annuities and Survivors Pension Payments.
You might be kissing a hefty survivor's pension (corporate or military) goodbye when you kiss your new spouse. Check them all out before heading to the altar.
Income Taxes.
There may be some tax planning advantages to marrying if estate taxes are a concern because many planning techniques are available to married couples only. Income taxes might also drop if one spouse is earning significantly more than his or her new spouse. On the other hand, many income tax breaks phase out for couples at less than twice the phase-out level for a single person.
Long Term Care (Nursing Home) or Medicaid Planning.
A big consideration for older people considering remarriage. Medicaid rules and regulations do not care at all what sorts of plans or promises a couple has made when it comes to Medicaid and nursing home benefits. A carefully drafted prenuptial agreement is worthless. All Medicaid programs consider the assets of the couple. While rare, some couples have divorced within a few years of marriage when one spouse in declining health (usually the "poorer" spouse) has entered a nursing home.
It may be sad to see, but some couples are electing to do exactly what they would have DIED seeing their children do 30 years ago . . . moving in with a boyfriend or girlfriend!
Robert (he's the guy who defended OJ!) Shapiro's LegalZoom, an active seller of do-it-yourself wills and other estate planning documents, is the target of a class action lawsuit in California charging that the company engages in deceptive business practices and is practicing law without a license. The lawsuit arose after an estate plan using LegalZoom documents fell apart.
Also, LegalZoom has been under orders not to sell any documents in North Carolina since 2008. The Cease and Desist letter advises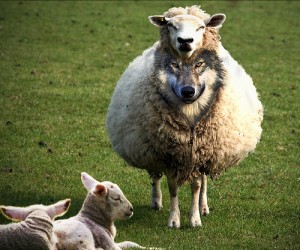 LegalZoom that it is subject to prosecution if it continues to sell legal documents within the state.  On October 3, 2011, LegalZoom filed suit against the North Carolina State Bar.
Online sites selling do-it-yourself wills and other estate planning documents might seem to offer a cost-effective and convenient alternative to visiting an estate planning attorney.
After all, even a simple will, durable power of attorney and health care advance directive prepared by an attorney can cost several hundred dollars per person. Online services promise the same basic estate planning documents for a fraction of that.
But is online estate planning worth the initial cost savings? Are the documents created an adequate replacement for a consultation with a qualified attorney?
Attorneys don't sell documents, they sell legal advice tailored to individual circumstances. Estate planning attorneys generally have detailed discussions with their clients about their situation, hopes and goals, including their relationships with their children. If a child has problems with debt, or is anticipating a divorce, or has special needs, certain portions of the estate plan must be adjusted. Online programs don't ask these questions or address these potentially crucial issues.
Online services never offer advice about who would be appropriate to name as trustee or executor. Not good.
Also, most estate planning programs do not address complicated and often inflexible variations in state law. Because there is no national probate code, a computer program or web site cannot hope to replicate the knowledge of a qualified local estate planning attorney who knows the intricacies of state law.
Tax issues also play a part in any decision about whether to incorporate trusts into an estate plan. If planning software addresses trusts at all, it inevitably produces a rudimentary and risky document. Well-off families, or even families without many liquid assets but with substantial real estate holdings, farms or businesses must engage in far more complicated tax planning.
Further, online programs will not offer parents the opportunity to protect their adult children from some of the financial consequences of divorce, bankruptcy and illness. Rather than giving an inheritance to a child outright and risk the child's later losing it to creditors or in a divorce settlement, parents can create "spendthrift" or "family protection" trusts that hold assets for the child. This shields the inherited assets from most creditors.
Finally. one of the trickiest areas of estate planning involves families of children with special needs. In most cases, especially when the child with special needs receives or anticipates receiving government benefits, leaving money directly to the child can be devastating. An entire category of trusts, known as supplemental needs or special needs trusts, are designed to work within the arcane rules and restrictions of the rules governing disability benefits. None of the online estate planning sites account for these special, and very complicated, rules.