Archive for the 'Tax Issues' Category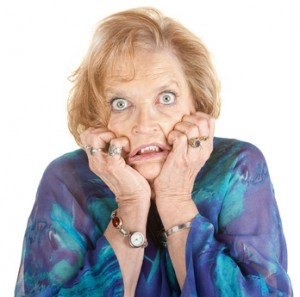 It must be tax time again because the ads are on every 30 seconds. "If you owe the IRS more than $10,000 you have a SERIOUS tax problem. Call SCREAM HELP (1-727-326-4357)!  Operators are standing by." The difference between those guys and me is that I'm going to give you some free advice.  3733! (FREE!)  Save the money and use it to pay off the IRS. Novel idea.
A maybe-not-so-surprising number of folks at this time of year are discovering that they owe. It can be a bad feeling. But while the IRS can still be fairly heavy, they're nothing like the tax-gestapo of some years ago.
If you owe more in taxes than $50,000 . . . maybe you need to get some professional help.  If you cannot pay off your taxes in ANY amount of time . . . get some help.  Otherwise . . . read on.
Over the past few years the newer-kinder-gentler IRS has implemented a number of techniques designed to ease tax collection efforts. I can't believe it was done to help the taxpayer . . . some bright soul, however, figured it was more economically efficient to reel in taxpayer compliance with a bit of sugar than to go out with heavier enforcement efforts. I think they're on to something. The efforts are called the "Fresh Start Initiative."
In any event, many folks are shakin' and quakin' and do not realize there may be some very workable solutions.
I'll briefly discuss two topics:  Offers in compromise (settling up with the IRS for less than you owe) and installment agreements (getting time to pay what you owe). Both have gotten easier.
My first bit of free advice:  FILE YOUR TAX RETURN! Even if you can't pay. Failure to pay tax due is not illegal . . . although IRS collection efforts can have a marked effect on quality of life and peace of mind . . . a stint in federal prison will not be in the cards. On the other hand, failure to file a tax return is a criminal violation and can conceivably win an all-expense paid trip to a federal getaway. FILE YOUR TAX RETURN!
Offers in Compromise
If the ads saying you "can settle with the IRS for pennies on the dollar" sound too good to be true it's because they usually are. But if you are truly unable to pay a tax liability over a period of several years, you may be able to settle the debt for a fraction of the total.
Whether the IRS will play "let's make a deal" and, if so, for how much depends on your ability to pay. First, you should explore every other possible way (short of robbing a bank, dealing drugs, or selling the kids) to pay off the debt. If the ready cash is not available, then look at the possibility of an installment agreement to be funded with future cash flow.
If none of those work, then you'll need to submit detailed financial information on something called a Form 433-B together with an offer on Form 656. There is even a helpful video at www.irsvideos.gov ("Completing Form 656").
They will take a fairly tough look at both the equity in your assets and your income net of certain allowable expenses to determine either whether you could sell something to pay off the debt, or whether your income bears a reasonable relationship to what you are offering to pay over time.
The Fresh Start Initiative has gotten a bit more flexible in how the IRS approaches your income. I said, "a bit." Until recently, the IRS did not allow deductions for much debt and they estimated income over 4 to 5 years to determine how much income would be available to pay them off. Now they'll allow you to keep more income to cover other major debts (notably to other government agencies . . . like student loans and state and local taxes) and they'll only estimate ability to pay over 1 to 2 years. It will still be a bare bones budget . . . but it might be doable.
By downloading and "playing around with" the Form 656 you may quickly find that an offer in compromise is not worth the effort. If you think you may be close, though, then looking at professional help might be worthwhile.
Say what you will about the IRS, the website is good. Go to www.irs.gov and search on "offers." You will find plenty of information while you explore your options.
Installment Agreements
Installment agreements have become much easier on a "do it yourself" basis. Now comes my second bit of free advice:  If there is any way you can get your tax debt down to under $50,000 DO SO! It will put you solidly in "DIY Heaven." Instead of paying thousands to some "tax relief professional" (many – certainly not all – of which have rotten reputations) you can apply those funds to your tax debt.
On the other hand, if you remain north of $50,000, then you may want to look at engaging a professional.
For our DIY purposes, there are three tiers of installment agreements.
$10,000 or Less?
If you owe $10,000 or less, are current on all filings, have not entered into an installment agreement within 5 years, and can pay it off within 3 years . . .  you're in. Maybe that is why these are called "guaranteed installment agreements"! You can do it all online at http://www.irs.gov/Individuals/Online-Payment-Agreement-Application
$25,000 or Less?
Owe a bit more than $10,000? Relax. If you owe less than $25,000, you can apply online and set a plan to pay off within 72 months. Do not
stretch it out, pay it off as quickly as possible. The IRS is not in the banking business and will charge more than Friendly Bank & Trust.
$50,000 or Less?
Continue to relax. If you are current on all filings and can pay it off within 72 months apply online Same place as above). You may have to provide a bit of additional information and you will have to agree to an automatic debit arrangement and provide the IRS your checking account information for debit purposes.
Over $50,000?
Call a pro. With a professional to handle the negotiations and to compile the financial information necessary you'll save yourself much stress and probably get a better outcome.
I do not provide these services. I will be happy to make referrals. I just hate to see stressed out clients! Also . . . you'll have warm and happy thoughts about me for providing free advice.
Yesterday Congress passed, and President Obama signed, legislation averting for the time being a trip over the "Fiscal Cliff." I say "for the time being" because the real slugfest is ahead during the 113th Congress. The deal did very little to address stupendous amounts of debt which most sober folks say MUST be addressed to avoid a real catastrophe . . . the question is not "whether" but "how" to address the problem.
In the meantime, the tax resolutions were relatively benign unless you happen to have taxable income of more than $400,000 a year. Now $400,000 is a lot of money, and it doesn't apply to most of my clients . . . but occasionally . . .
For most nonworking folks, however, it will be business as usual until the real problems kick-in (see the first paragraph of this article). For working folks (Everyone . . . not just the "rich") payroll taxes will grab an extra 2% of pay and they'll feel that in the next paycheck.
In a Nutshell:
All the old income tax rates apply unless you are an individual with taxable income of $400,000 or more or a couple with taxable income of $450,000. If you fit in this category you get a new tax bracket! Lucky you: 39.6%
If you fit the group with new tax bracket ($400,000/$450,000) long-term capital gains will set you back an extra 5% at 20% . . . the rest of your friends will be taxed at the "usual" 15%.
We've been going back and forth over the past decade on phasing out personal exemptions and certain deductions for all taxpayers. Congress usually rode in with a last minute fix. Now there is a permanent solution with no phase-out UNLESS . . . you happen to be part of a married couple filing jointly earning over $300,000 or are a single taxpayers earning over $250,000.
The provisions on estate taxes left me dumbfounded . . . I was expecting much harsher treatment. The only significant change is that the estate tax, if it applies at all, raises to a maximum of 40% from 35%. The exemption amount (the amount that an individual can leave "estate-tax-free") stays at $5.12 million (and may even be going to $5.25 million after adjustments). That is $5.12 million EACH for Mom and Dad . . . and whatever one spouse doesn't use at death can carry-over and be added to the surviving spouse's $5.12 million. For almost all Americans, the estate tax is dead. The big relief for most affected people (and their lawyers and accountants) is that we have permanent rules . . . certainty after 12 years of up-and-down-and-all-around. No more wondering from year-to-year.
The annuity guy dropped off the proposal and it has occurred to you that you don't really know what an annuity is. Or Daddy is in an assisted living facility and the "veterans counselor" (annuity salesman) has suggested putting all of Daddy's money in your name and having you buy a deferred annuity. Or you left my office and I suggested that a Medicaid Compliant annuity might be a good strategy.
And you still don't know what the heck an annuity is!
Let's take a couple of columns and clear up some confusion. Also, if you are an annuity expert . . . chill! I'm explaining the basics.
The Stick Figure Version of Annuities
Stripped of all the gee-whiz terminology and extra bells and whistles, an annuity is really rather simple.
Someone transfers a pile of cash to another (usually, but not always, an insurance company). The person transferring the cash is called the "owner" and the entity receiving the cash (the "issuer") promises to pay the money back in some form or fashion. The cash transferred by the owner to the issuer is called a "premium." The contractual arrangement between the owner and the issuer is called an "annuity."
In reality the transferor/owner is lending money to the issuer. Yep! Daddy has loaned the company money.
The company/issuer promises to pay back the money in some form or fashion. With interest. The company is betting that it will be able to play around with Daddy's money and make more with it than what it will have to pay back to Daddy or whomever he directs.
If the issuer promises to start paying right away (or pretty soon), the annuity is called an "immediate annuity." If the issuer promises to pay starting (maybe) in 3, 4 or 5 years (or maybe more) or over the life of some designated person then the annuity is called a "deferred annuity." "Immediate annuity" and "deferred annuity" are ways of describing when benefits will be paid.
The amount of time over which the annuity will payout is called the "term." If the term of the annuity is pegged to the life of an individual that individual is called the "annuitant." Often, if not usually, the annuitant and the owner are the same person.
That's basically "it." The issuer may dress it up with fancy trade names like the "Flex Golden Years Express American Hero" annuity . . . but stripped down to the stick figure version that will be the basic structure.
Other Fancy Terms
The owner may pay the premium to the issuer in a single lump sum (a "single premium annuity") or perhaps over some other time and in varying amounts (a "flexible premium annuity"). Those terms have to do with how an annuity is purchased.
Other ways of looking at an annuity have to do with how the cash value of the annuity is invested. If the issuer promises the owner that his cash investment will not be subject to any market risk, it is a "fixed annuity." If the issuer and the owner agree that the premiums can be invested in the market and that the owner will come along for the ride (whether smooth or bumpy!) it will be called a "variable annuity." A variable annuity payout will . . . vary . . . depending upon how well the investments have performed.
But Wait . . . Taxes! 
How an annuity is taxed will depend upon what sort of money the owner used to pay for the annuity (I know, I know: "'mericun money, Bob!"). If the annuity was paid for with money that had already been taxed (for example, money that Daddy had laying around in an investment account he had been accumulating) the annuity will be a "non-qualified annuity" to differentiate it from a "qualified annuity," which will be an annuity purchased with IRA or qualified retirement plan money.
Non-Qualified Annuities
Daddy has a $100,000 CD maturing and wants to buy an annuity. He doesn't want to tie the money up for too long, but he sees that a deferred annuity will pay him more than an immediate annuity (which makes sense because the issuer gets to play with Daddy's money longer before it has to start paying back). So he selects a 3 year deferred annuity with a 5 year term. In other words, in 3 years the issuer will begin paying him back (an annuity stream) over 5 years.
For the sake of mathematical simplicity, the annuity will pay him 10% or $22,000 for a total of $110,000 over the 5 year term.
Over the 5 year term the issuer is returning the owner's original investment . . . that part is not taxed because it doesn't represent any income . . . it was the owner's money to begin with. The $10,000 paid over the original investment represents income ("that's my profit," according to one client).
For income tax purposes, each annuity payment will represent a partial return of the original investment (not taxable) and a partial payment of the "profit" on the annuity.
In the example, each payment of $22,000 will represent a $20,000 return of the original investment and a $2,000 payment of taxable income.
From a tax standpoint, Daddy is deferring the tax liability over a period of years while the annuity is accumulating (the first 3 years) and spreading the tax liability out over the period that the annuity is in payout status (5 years). Which is why many annuities are called "tax deferred" . . . not to be confused with "tax qualified" or "qualified" annuities.
Qualified Annuities
Many people have Individual Retirement Accounts. The IRA may have been funded as the owner deposited funds to the account over many years, or it may have been set up when the owner retired or changed employment and rolled a profit sharing or 401(k) plan balance into an IRA.
Think of an IRA as a "tax qualified" wrapper or container that can hold all sorts of investment assets (with some restrictions). All IRAs have the advantage of allowing tax deferred growth and traditional IRAs usually allow tax deductible contributions. Of course the trade-off comes in the form of complex rules regarding when distributions must begin and how much those distributions must be.
One of the many types of assets an IRA may invest in is an annuity. In fact, some annuities can be structured as both the "wrapper" and the investment, and these are called Individual Retirement Annuities.
In any event, the complex rules that apply to IRAs also apply to annuities structured as IRAs.
Clients are often puzzled when I quiz them about their annuities during an initial meeting. What I am doing is trying to determine if we are dealing with a qualified annuity or a nonqualified annuity. The answer tells me which set of tax rules to apply.
We'll stop here and take a look at more annuity issues in a later post.