Archive for the 'Veterans' Category
Shiver me timbers! Errr . . . Bend Me I-Beams! Crack Me Concrete!
Seeing is believing! Check this photo gallery to see the destructive force of . . . PAPER!
Vets . . . you ever wonder why those applications take soooo long? Or why once an application has been filed it can take 6 months . . . or it can take over a year?
Seems the VA Office of Inspector General recently completed an "onsite benefit inspection" of the VA Regional Office in Winston-Salem. Cited were "an excessive number of claims folders stored on top of, and around, filing cabinets.
Pictures are worth a thousand words . . . so here is a photo gallery courtesy of the VA Office of Inspector General. All photo captions are quotes from the VA Office of Inspector General report.
Vets Beware!
Are you a veteran interested in VA benefits . . . but worried about being taken for an "annuity ride"? Want to know the best way to use annuities if you are looking at VA benefits? Read on!
The problem:  Some unscrupulous annuity sales people use VA benefits as an opportunity to sell unsuspecting veterans totally unnecessary and inappropriate annuities. A few months ago those practices triggered close and heated Congressional inquiry that will probably lead to a new federal statute.
It does not follow, however, that all annuities are inappropriate or that anyone who may recommend an annuity is out to scam some poor and unsuspecting veteran. Read this article and you'll understand the difference between "appropriate" and "inappropriate."
In fact, annuities can be an extremely attractive VA benefits strategy because they can be used to reduce the amount of otherwise countable assets by converting some of those assets into an income stream.
Medicaid has specific, detailed rules that apply to annuities when determining whether they are countable or non-countable. You may wish to review the Medicaid treatment of annuities in an earlier article in this series. Under the VA rules, on the other hand, an immediate annuity that provides an income stream is not countable. Fairly simple, that . . . at least for now . . . we'll see what new regulations look like in a year or so.
First, pound into your head a few basic rules of VA benefits.
A Few Plain Facts About Veterans Benefits
Veterans benefits impose NO transfer penalties like Medicaid does.
A veteran must not have assets in excess of certain levels.
A veteran can actually transfer the excess assets to another person and instantly qualify for benefits.
Transferring to another person might not be too smart, though.
What if that person dies, divorces, gets sued, goes bankrupt?
What if the veteran later needs Medicaid (which DOES impose transfer sanctions)?
There are a number of different strategies involving retitling assets, or perhaps using trusts, that do NOT involve an inappropriate annuity!
Bad/Abusive Advice
Ya Wanna Annuity?
The worst cases involve the veteran (or widow) being counseled to transfer most of his or her money to a child (at this point the veteran is qualified for benefits, but he or she won't be told that) and THEN having the child purchase the "special" annuity. Buried in the fine print, the annuity will have huge surrender charges for many years. And, of course, the annuity sales person will collect a hefty commission.
Stuffing the money in such an annuity will subject the transferred money to a Medicaid transfer sanction and lock it up where it will be difficult to get to the money if Medicaid becomes necessary and the family tries to "undo" the annuity.
If the veteran insists on transferring money to someone else (maybe a child) perhaps the safer course is to have the child drop the funds into a trust. After the child funds the trust there may be a measure of protection for those assets. I say a "measure of protection" because if the child has creditor problems at the time the money is transferred, the funds are subject to being snapped up immediately by those creditors.
The veteran could set-up and fund the trust himself, but there is a high likelihood the trust will then be countable to the veteran for VA benefit purposes. IF an advisor suggests that the veteran set up and fund a trust, please be sure the advisor knows what he or she is doing. The strategy has to be pursued very carefully by a practitioner who thoroughly understands the legal issues involved.
Convert Assets To Income
Perhaps the better approach is for the veteran to use excess assets to purchase an immediate annuity (you should go back and review the first article in this series if you don't recall what an "immediate annuity" is).
Also recall, the actual benefit payable to a veteran is the difference between his ADJUSTED income and the maximum VA benefit level available for his situation. His total income is adjusted downward by the total of his (or a spouse's) medical expenses. For example, if a married veteran is entitled to a maximum monthly benefit of $2,019, and his and his wife's total monthly income is $3,100, he will not be entitled to any benefits unless he has some medical expenses that will adjust his income to less than $2,019. If he is in an assisted living facility and is paying $2,600 a month and has $600 of other medical expenses, his adjusted income is ZERO (actually, he is "$100 in the hole") and he'll be entitled to the maximum of $2,019.
Be careful: If he purchases an immediate annuity that will pay $600 a month, then his gross income will be $3,700, and after subtracting $3,200 in medical expenses, his adjusted income will be $500 and he'll be entitled to only $1,519 ($2,019 minus $500).
Here Is What The Pros Know
A Balloon Payment
An immediate annuity does not necessarily mean an annuity that pays equal periodic payments for the life of the annuity. An annuity can be structured with a Big, Fat, Balloon at the end. A $100,000 annuity that pays $100 monthly for 60 months and then pays a lump sum of over $90,000 in 5 years will not be countable and will only add $100 to the monthly income calculation. If medical expenses are high enough, it will not affect the VA benefits (and, in fact, it may come in handy).
The annuity can also be structured to "roll it out" further as the veteran nears the sixtieth month anniversary or term date.
It can be even fancier. Such an annuity can be structured to be revocable in the event that Medicaid becomes a necessity. Obviously an annuity structured along these lines will be countable for Medicaid purposes . . . so the ability to "bail out" and restructure the annuity to be Medicaid compliant is attractive.
Final Thoughts On VA Benefits and Annuities
Do not try any of the foregoing without expert help.
There are regulations incubating and I expect to see something in 12 to 18 months (the outcome of the November elections should not make a difference). What those regulations will look like is anybody's guess.
VA Pension benefit (Aid & Attendance) rules will likely borrow a few Medicaid concepts under legislation proposed by North Carolina Senator Richard Burr and Oregon Senator Ron Wyden. Thanks to the kindness of Senator Burr's office, I have managed to grab a copy of the bill and I will outline the basics below. But first . . .
I Told You So!
I have been belly-aching for a long time about unscrupulous annuity sales people masquerading as "veterans' benefit advisors" to sell expensive, inappropriate, and occasionally harmful annuities. And, yes, a few attorneys have used
high pressure tactics to sell unnecessary trust services at inflated prices. So, I was gratified to learn that I wasn't alone.
The Senate Ordered a Report.
About a year ago Congress asked the Government Accounting Office (GAO) to look at the entire issue of abusive sales tactics directed to aging veterans as well as the effectiveness of the VA at policing these activities. In an interesting report (VETERANS' PENSION BENEFITS – Improvements Needed to Ensure Only Qualified Veterans and Survivors Receive Benefits, May 2012) the GAO cited numerous abusive sales tactics.
The GAO used undercover agents posing as the children of aging veterans. Some of the telephone conversations were recorded and are available.  A recording of some of the conversations can be found online at the GAO website (look under "VIDEO" on the right hand side).
The report found the VA had unclear guidance and inconsistent decisions (I have long noted that with regard to trusts). Some services actually harmed the veterans, the report noted, and some 'advisors" charged prohibited fees. The report also cited a number of cases involving huge amounts of money (in one case over a million dollars) transferred immediately prior to applying for benefits. Question that has puzzled me: Why would anyone want to transfer $1,000,000 simply to pick up another $1,500 or $2,000 a month?
The report urged Congressional action and suggested lookback rules and penalties similar to Medicaid.
As part of the GAO Report, a letter from the VA indicated that they were working on pre-filing asset transfer regulations and anticipated having those complete in December, 2013.
The Senate Held a Hearing
On June 6, 2012, the Senate Special Committee on Aging held a hearing under the title "Pension Poachers: Preventing Fraud and Protecting America's Veterans."  The hearing lasted about two hours and can be viewed online. The video is interesting and some of the participants were clearly uncomfortable.  The grillees were Dan Bertoni (GAO), Lori Perkio (American Legion), Kristi Schaffer (daughter of a veteran), Emily Schwarz (Veterans Financial, Inc. . . . one of the "bad guys" – they absolutely skewered her) and David McLenachen (U.S. Department of Veterans Affairs . . . who received a senatorial scolding for laxness).
My biggest complaint:  The senators and the panelist from the American Legion and the VA equated legitimate advisors (mainly attorneys) undertaking perfectly legal planning activities with the trolls who are outrageously ripping off veterans with inappropriate and expensive annuities.
It is unfair for Congress or an executive agency to whine that people should not avail themselves of legal planning techniques which respect to which the federal agency has been fully aware (for years) and fully capable of controlling or curtailing (for years) through regulation.  Stop whining, stop the cop-out of "oh, it's legal but it really wasn't supposed to be that way" . . .  and do something.  In the meantime, I am remiss as an attorney if I do not explain those rules to my clients.
There is a world of difference between an attorney explaining how assets can be transferred to a child (or a trust if he would rather not transfer directly to a child) . . . and an annuity salesman saying he is a "veterans advisor" and the only way the veteran can qualify for benefits is by transferring money to a child and then having the child buy an annuity paying the salesman (sorry, advisor) a HUGE commission.
The Senate is Considering a Bill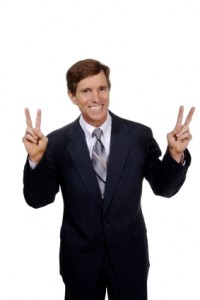 The day of the hearing, Senator Burr and Senator Wyden introduced a bill (S. 3270) to provide transfer restrictions on those applying for VA benefits. While many will moan and others will scream "unfair," the bill simply imposes rules that are similar to (but more lenient than) Medicaid rules that have been around for years. My only surprise is that it has been so long (so very long) in coming.
If enacted, the statute would impose a period of ineligibility for VA benefits if assets are transferred to others, a trust, or certain types of annuities within 36 months of applying for benefits. The length of the period of ineligibility would be the total value of the transferred assets divided by the amount of VA benefit the applicant would have received.  The penalty would never exceed 36 months, however, and also unlike Medicaid the penalty would begin to run in the month of transfer.
Example:  Mr. and Mrs. Kilroy transfer a home worth $150,000 to their son in Year 1. In Year 3, Mr. Kilroy applies for Aid & Attendance benefits that would ordinarily pay him $2,019. Because a transfer was made within 36 months, a penalty would be calculated by dividing $150,000 by $2,019 (74.29) and rounding to 74. Because a penalty would never run more than 36 months, Mr. Kilroy would be ineligible for another 36 months. He probably should have simply waited a few more months to apply.
Example:  Mr. and Mrs. Kilroy transfer $30,000 to their son in Year 1. In Year 3 Mr. Kilroy applies for benefits as above. The penalty would be 15 months ($30,000 divided by $2,019 and rounded to the nearest whole number). Because the penalty began running immediately and Kilroy applied more than 15 months later, there would be no period of ineligibility.
Note:  You may check other VA benefit rates elsewhere on this website.
And, of course, there are hardship provisions. The VA is authorized to promulgate regulations to relieve the penalty if imposition would cause an "undue hardship." Look for very strict regulations because it is hard to imagine when an "undue hardship" caused by a temporary suspension of one to two thousand dollars of monthly benefits would warrant a waiver of the penalty. Medicaid hardship exemptions, for example, apply in only the direst of circumstances.
When Would the Rules Take Effect?
Finally, the law would not take effect until 12 months after enactment. One of Senator Burr's staffers thought the chances of enactment in an election year would be very slim. Perhaps . . . but I'm not so sure. Watch the video of the hearing. The condemnation and calls for action were bipartisan.
If the Senate and the House both acted, and the President signed the bill on, say, October 1, the law would not be in effect until October 1, 2013. Look for a busy, busy year of veterans transferring assets!
Stay tuned . . . I will keep you posted.