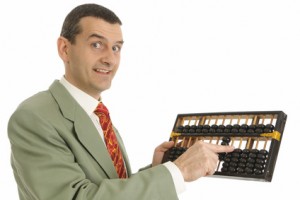 That is a fair question. As anyone who has not been in a coma the past six months knows, there has been a bit of a fiscal crisis affecting the government. Two sides of the equation are in contention:  Cut spending or raise taxes. The likely outcome will be a compromise involving some of both. How could spending cuts affect nursing home Medicaid?
Nursing home Medicaid benefits is an easy issue to "demagogue." During the run-up to the Deficit Reduction Act back in 2005, a common rhetorical question posed by politicians was, "Should Medicaid be an estate planning tactic for rich seniors?" I will not waste space with taking apart that ludicrous statement.
The fact of the matter is that Medicaid HAS become a primary financing mechanism for the middle class (Remember them? The folks who until November 6 everyone running for any office was so worried about?). I have also written that Medicaid has morphed into a strange system and ought to be scrapped . . . in favor of something else. I even proffered a suggestion.
In order to "scrap Medicaid in favor of something else," however, there needs to be something else. Addressing the problems simply by slashing the program and without offering "something else" will simply exacerbate the problem and leave many middle class seniors in a terrible bind.
Slashing and Gashing Medicaid
What might Medicaid cuts look like? Over the past couple of months there have been some hints.
HR 6300.  On August 2, 2012, five Republican representatives filed HR 6300 entitled "Medicaid Long-Term Care Reform Act of 2012."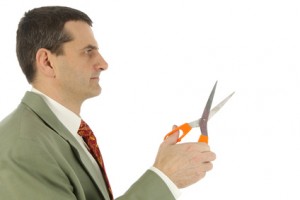 Admittedly it offered "something else" – namely clean-up long term care insurance and buy that. That is not without problems because many folks are simply not insurable and the LTC insurance market has been a mess.
The Bill then provides that it is the "sense of Congress" that the federal and state governments should work to reduce the number of "middle-income individuals" who rely on Medicaid and give states the flexibility to change eligibility rules to Medicaid for "poor Americans who need it most."
The Bill also calls upon the federal and state governments to evaluate the effectiveness of estate recovery programs and for the Congressional Budget Office (CBO) to evaluate the effects of a drastically reduced exemption for home ownership protection.
Finally, the Bill calls upon the CBO to cost out the effects of changing the current gifting "look back" period from 5 years to 10 years.
For those who love details . . . you can look at the HR 6300 HERE.
September 14, 2012 Congressional Letter to Governors.  A month later, the same representatives sent a letter to all state governors. They told the governors that "Unfortunately, federal rules weaken Medicaid's program integrity by forcing states to exempt more than half-a-million dollars in home equity and the entire value of a Rolls Royce when determining an individual's eligibility for these welfare benefits." Remember what I wrote about demagoguery above? Note to all clients and visitors: I really have a problem with clients parking their Rolls Royces on the Mason Law parking lot . . . it is soooo embarrassing!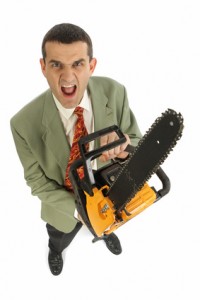 The letter then poses a series of truly insightful questions, such as: "Should the federal government give states greater flexibility to consider assets?" or "Do you consider Medicaid estate planning to be a significant problem?" Find me a governor who answered "NO" to both.  Also, see again my comments regarding demagoguery.
I've posted the September 14 letter HERE.
CMS Questionnaire.  But wait! Let's not blame Republicans.  About the same time the Centers for Medicare and Medicaid Services (CMS) sent a very detailed questionnaire to state Medicaid directors. The document is 18 pages of questions regarding Medicaid eligibility rules and estate recovery rules, many of which have the phrase "and if not, then why not?"  The overall tone is about the same as the September 14 Congressional letter. Yep . . . I've posted that, too: HERE.
Incidentally, CMS as an agency of the Department of Health and Human Services is decidedly NOT a bastion of Republicanism . . . so the belt tightening cuts across party lines (political rhetoric notwithstanding).
Going Forward For You
Plan ahead! Any future changes will likely take a prospective "going forward" approach. Plan ahead! Really!
Guest Column
There have been tremendous changes and fluctuations in the long term care insurance industry in the last 15 years. The cost of care has more than double while the cost for long term care insurance has tripled and in some cases quadrupled. There are also fewer companies offering traditional long term care insurance in the marketplace now than at any other time.
There are a couple of reasons for this. The first reason is the low interest rate environment that we have seen for the last several years. Insurance companies have seen dramatic changes in their investment income due to these lower interest rates. Secondly, and more importantly, are claims. More policy holders have bought and kept their policies than what was anticipated. Also, those policy holders have used those benefits. Long term care insurance claims are expensive and can be worse than medical claims in a lot of situations. They can continue for years. Imagine writing a check for $ 6,000 every month for the next four years.
According to the Department of Health and Human Services, on average, someone who is 65 today will need some type of long-term care services and supports for three years. Women need care longer (on average 3.7 years) than men (on average 2.2 years), mostly because women usually live longer. While about one-third of today's 65-year-olds may never need long-term care services and supports, 20 percent will need care for longer than 5 years. Bottom line: Insurance companies are losing money on long term care insurance because their clients are using it.
What are your options then? You can do nothing. (bad idea) You can self-insure. (Just make sure you have the financial means to do so) Or, you can get a plan.
I'll touch on three different concepts. Because of the Pension Protection Act of 2006, there has been an influx of hybrid products over the last five years. Hybrid products combine other traditional long term care insurance with some other type of insurance. One popular combination is pairing life insurance with long term care insurance. These products allow you to access the life insurance policy's death benefit to pay for long term care services. It also provides a death benefit to beneficiaries if you use little or no long term care services.
Another popular combination is putting together annuities with long term care insurance. This is for someone who may have put aside a certain amount of money into a CD for a "rainy day" fund. They may not say it, but in reality, this is their nursing home fund. Hypothetically, you could put $50,000 into a specially designed annuity. If the need for long term care services arises, then they have $ 150,000 worth of benefits available to them to pay for those services. The benefits come out tax free and if they don't use it, the beneficiary would receive the $50,000 with interest at death.
Finally, for younger individuals (under age 70), I would certainly encourage you to still look at traditional long term care insurance. It might still be the best for you. Younger ages haven't been hit as hard on those price increases. Explore long term care insurance, see what's out there, and above all, develop a plan for you and your family.
Chris Ward is an insurance broker located at Advisors Financial Center in Asheboro, NC. He has been specializing in life life, long term care, and medicare insurance products for over 20 years.
Vets Beware!
Are you a veteran interested in VA benefits . . . but worried about being taken for an "annuity ride"? Want to know the best way to use annuities if you are looking at VA benefits? Read on!
The problem:  Some unscrupulous annuity sales people use VA benefits as an opportunity to sell unsuspecting veterans totally unnecessary and inappropriate annuities. A few months ago those practices triggered close and heated Congressional inquiry that will probably lead to a new federal statute.
It does not follow, however, that all annuities are inappropriate or that anyone who may recommend an annuity is out to scam some poor and unsuspecting veteran. Read this article and you'll understand the difference between "appropriate" and "inappropriate."
In fact, annuities can be an extremely attractive VA benefits strategy because they can be used to reduce the amount of otherwise countable assets by converting some of those assets into an income stream.
Medicaid has specific, detailed rules that apply to annuities when determining whether they are countable or non-countable. You may wish to review the Medicaid treatment of annuities in an earlier article in this series. Under the VA rules, on the other hand, an immediate annuity that provides an income stream is not countable. Fairly simple, that . . . at least for now . . . we'll see what new regulations look like in a year or so.
First, pound into your head a few basic rules of VA benefits.
A Few Plain Facts About Veterans Benefits
Veterans benefits impose NO transfer penalties like Medicaid does.
A veteran must not have assets in excess of certain levels.
A veteran can actually transfer the excess assets to another person and instantly qualify for benefits.
Transferring to another person might not be too smart, though.
What if that person dies, divorces, gets sued, goes bankrupt?
What if the veteran later needs Medicaid (which DOES impose transfer sanctions)?
There are a number of different strategies involving retitling assets, or perhaps using trusts, that do NOT involve an inappropriate annuity!
Bad/Abusive Advice
Ya Wanna Annuity?
The worst cases involve the veteran (or widow) being counseled to transfer most of his or her money to a child (at this point the veteran is qualified for benefits, but he or she won't be told that) and THEN having the child purchase the "special" annuity. Buried in the fine print, the annuity will have huge surrender charges for many years. And, of course, the annuity sales person will collect a hefty commission.
Stuffing the money in such an annuity will subject the transferred money to a Medicaid transfer sanction and lock it up where it will be difficult to get to the money if Medicaid becomes necessary and the family tries to "undo" the annuity.
If the veteran insists on transferring money to someone else (maybe a child) perhaps the safer course is to have the child drop the funds into a trust. After the child funds the trust there may be a measure of protection for those assets. I say a "measure of protection" because if the child has creditor problems at the time the money is transferred, the funds are subject to being snapped up immediately by those creditors.
The veteran could set-up and fund the trust himself, but there is a high likelihood the trust will then be countable to the veteran for VA benefit purposes. IF an advisor suggests that the veteran set up and fund a trust, please be sure the advisor knows what he or she is doing. The strategy has to be pursued very carefully by a practitioner who thoroughly understands the legal issues involved.
Convert Assets To Income
Perhaps the better approach is for the veteran to use excess assets to purchase an immediate annuity (you should go back and review the first article in this series if you don't recall what an "immediate annuity" is).
Also recall, the actual benefit payable to a veteran is the difference between his ADJUSTED income and the maximum VA benefit level available for his situation. His total income is adjusted downward by the total of his (or a spouse's) medical expenses. For example, if a married veteran is entitled to a maximum monthly benefit of $2,019, and his and his wife's total monthly income is $3,100, he will not be entitled to any benefits unless he has some medical expenses that will adjust his income to less than $2,019. If he is in an assisted living facility and is paying $2,600 a month and has $600 of other medical expenses, his adjusted income is ZERO (actually, he is "$100 in the hole") and he'll be entitled to the maximum of $2,019.
Be careful: If he purchases an immediate annuity that will pay $600 a month, then his gross income will be $3,700, and after subtracting $3,200 in medical expenses, his adjusted income will be $500 and he'll be entitled to only $1,519 ($2,019 minus $500).
Here Is What The Pros Know
A Balloon Payment
An immediate annuity does not necessarily mean an annuity that pays equal periodic payments for the life of the annuity. An annuity can be structured with a Big, Fat, Balloon at the end. A $100,000 annuity that pays $100 monthly for 60 months and then pays a lump sum of over $90,000 in 5 years will not be countable and will only add $100 to the monthly income calculation. If medical expenses are high enough, it will not affect the VA benefits (and, in fact, it may come in handy).
The annuity can also be structured to "roll it out" further as the veteran nears the sixtieth month anniversary or term date.
It can be even fancier. Such an annuity can be structured to be revocable in the event that Medicaid becomes a necessity. Obviously an annuity structured along these lines will be countable for Medicaid purposes . . . so the ability to "bail out" and restructure the annuity to be Medicaid compliant is attractive.
Final Thoughts On VA Benefits and Annuities
Do not try any of the foregoing without expert help.
There are regulations incubating and I expect to see something in 12 to 18 months (the outcome of the November elections should not make a difference). What those regulations will look like is anybody's guess.