Posts Tagged 'special needs trusts'
Recent Question: Bob, is it OK for the trustee of a special needs trust to purchase a $2,000 pure bred spaniel for the trust beneficiary, Edwina?
Recent Answer: Only if Edwina is not planning on eating the dog. I'll explain. First, you'll need to understand the SSI income rules and what In Kind Support and Maintenance (ISM) is. Distributions from a special needs trust might be income! The trick is in understanding how income is counted and what it does.
What is SSI?
Supplemental Security Income, or SSI, supplements the income of disabled persons or those aged 65 and over who meet certain low asset tests and have countable income from all sources less than $698 monthly. SSI will insure that a person's countable income from all sources, when combined with an SSI benefit, will equal the Federal Benefit Rate or "FBR" (which for a single person is $698). See the complete FBR chart elsewhere on this website. For example, if a single person's countable income is $500, then SSI will pay $198.
Usually the amount of SSI is not as important as the fact that someone is eligible to receive any SSI. In most states (including North Carolina and Georgia) receiving even $1 SSI will entitle the person to Medicaid (which for a disabled individual can be a life saver).
How Income Counts in SSI
An SSI eligible individual may not have countable income in excess of the FBR. Countable income will reduce the amount, dollar-for-dollar, that SSI pays. Income includes all amounts received from wages, other public benefits, annuities, gifts (in the month of receipt) and other noncash items such as food and shelter (or payments made for those expenses).
When calculating countable income, the first $20 of income from all sources is disregarded. Thereafter, the first $65 of earned income is disregarded, and after that one-half of earned income in excess of $65.
SSI Earned Income: Can Edwina Work A Little?
Maybe a little. For example, if Edwina, a disabled individual, occasionally answers phones at a local charity and earns $1,200, she will be eligible for $55.50 monthly SSI payments. Let's do the math: Edwina earns (meaning she works for it) $1,200. Subtract $20 from $1,200 to get $1,180. Subtract the first $65 of earned income from $1,180 to arrive at $1,115. One-half of $1,115 will be the income excluded ($557.50). So, in other words, Edwina's countable income is $642.50 ($1,200 minus $557.50). Accordingly, Edwina's SSI benefit is $698 (the maximum SSI benefit) less $642.50 (countable income). She will receive a monthly SSI check equal to $55.50.
SSI Unearned Income: Can Edwina Receive Cash?
Maybe a little . . . a VERY little. Instead of working, say Edwina receives a $1,200 cash distribution from a special needs trust (or even from a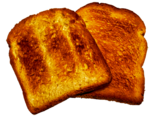 well-meaning friend or relative). SSI considers this unearned income (after all, she didn't earn it). That means there are no earned income exclusions. $1,200 cash distribution, less the general $20 disregard yields $1,180. That is Edwina's countable income. $698 (maximum SSI benefit) less $1,180 yields . . . TOAST. Edwina is toast! No SSI benefit.
What happens if instead of cash, the trust pays for certain items for Edwina?  Say, for example, the trust pays for clothing, food, computer equipment, prescription drugs or therapy, entertainment, travel . . . or even a pet.
In-kind Support and Maintenance (ISM): Can Edwina Receive "Other Stuff"?
Now to the matter at hand: Can the trustee of the special needs trust buy the fancy dog for Edwina? It depends. Is Edwina planning on Fricasse of Fido (er . . . a feast) or is she planning for the emotional comfort that can only come from the unqualified love of a furry companion? The answer to those questions will determine whether Fido is In-Kind Support and Maintenance or ISM.
Sometimes trusts and other people give a disabled beneficiary certain non-cash items, or pay for non-cash items on behalf of the individual. If such an item is classified as ISM it will reduce SSI benefits. The amount of the reduction may not matter . . . or it could result in the beneficiary losing all SSI (and Medicaid). Of course, if the item is not ISM, it doesn't matter how much it is worth as long as it is a non-countable asset for SSI purposes.
Items related to food and shelter are ISM. For example, rent or mortgage payments (shelter), utility expenses (shelter), groceries (food), restaurant food certificates (food), property taxes (shelter), or a Christmas gift from Omaha steaks (food) are all ISM. (Interesting side note: Cable, phone, and internet are not ISM).
If Edwina is planning on eating Fido, Fido's value ($2,000) will be ISM. On the other hand, if Edwina does not intend to eat Fido, he is not ISM.
What Does ISM Do To SSI Benefits?
It depends. One of two rules could apply, depending upon the beneficiary's living arrangement. If the beneficiary is living in the home of another for at least one continuous month and receiving both food and shelter without contributing her pro rata share of those costs, her SSI benefit is lowered by one-third of the FBR (or $232.67 in 2012). This is called the "value of the one-third reduction" or "VTR" rule (I have no idea where they get "VTR").
The problem with the VTR rule is it is "all or nothing." If the rule applies, the beneficiary's SSI is reduced $232.67 regardless of the actual value of the food and shelter received. If someone is receiving $698 SSI, the reduction to $465.33 might be a good deal (especially if the food and shelter is high quality).
Two conditions must be met for the VTR rule even to apply: (1) living in another's home rent free, and (2) receiving free food. If those conditions aren't met, the rule doesn't apply.
If the VTR rule doesn't apply, then the "presumed maximum value" or "PMV" rule applies. Under this rule, if the beneficiary receives any ISM during the month, the value of the ISM is "presumed" to be $232.67. "Presumed" means that if the beneficiary can prove that the ISM wasn't worth $232.67, the SSI benefit will be reduced only by the actual value of the ISM. On the other hand, if the ISM is worth more, the value is still "presumed" to be $232.67 and the SSI will be reduced accordingly.
As For Fido . . .
So . . . if Fido (worth $2,000) is meant for the dinner table (gross), he is ISM. If Edwina's SSI is more than $232.67 and she doesn't have other offsetting earned or unearned income, then she'll be OK (other than, I presume, a bit of indigestion). On the other hand, if Edwina's SSI is less than $232.67 and Fido is ISM (food), she is . . . .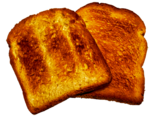 FOR FURTHER READING ON TYPES OF SPECIAL NEEDS TRUSTS, SEE A GOOD ARTICLE ON THIS WEBSITE.
According to conventional wisdom you should always name your spouse as beneficiary of an IRA. Let's smash some traditional pumpkins (I am writing this in October, after all). Read on to understand why it might be a great idea to name a trust as the beneficiary of an IRA and what some of the trade-offs of doing so are.
Standing on Tradition: Naming The Spouse As IRA Beneficiary
There really is a good reason for naming the spouse as IRA beneficiary . . . much of the time. As I have written, the beauty of an IRA is that the longer money can be allowed to languish in an IRA, the more it will grow without being burdened by taxes. Because of that, the usual thinking is to try and take out as little as possible. On the other hand, there are all sorts of tax rules about when someone MUST take distributions and how much those distributions must be. Remember the rule:
SOMEDAY, SOMEHOW, SOMEONE WILL PAY TAXES ON THE IRA.
Why Naming A Spouse The IRA Beneficiary Is So Slick (Usually)
If a spouse "inherits" an IRA, she can treat it as her own. This means she does not have to begin distributions until she is 70 ½. When she does begin taking distributions she can use a special table that assumes she has a husband 10 years younger (heh, heh, heh) even though she may have just become a widow. That means MUCH smaller mandatory distributions because they are being spread out over her life and the life of Mister-Make-Believe-Ten-Years-Younger-Romeo.
The special spousal rules for inherited IRAs also say that she can name the kids as beneficiaries and upon her death they will have separate IRAs they can take out over their life expectancies (although I have found – quite nonscientifically – that most IRAs inherited by adult children quickly become new cars or tuition payments!).
On The Other Hand . . .
Sometimes naming a spouse as IRA beneficiary is a bad idea. There may be reasons that outweigh the usual good tax reasons for naming a spouse. For example, I often encounter couples concerned about protecting assets for a surviving spouse in case he or she ever needs to go into a nursing home. An IRA left directly to a spouse will be a countable asset for Medicaid purposes. There may be other good asset protection motives involved, as well.
The solution may be to name a trust as the beneficiary of the IRA. That way, IRA assets may be protected while remaining available to benefit the surviving spouse.
There are a number of ways a trust can be designed, depending upon what the client and I are trying to accomplish. Much of how a trust will be treated depends upon whether it is something the IRS calls a "designated beneficiary."
Is A Trust A Designated Beneficiary?
If a trust benefits only real live (as in "beating hearts living") people then the trust will be a "designated beneficiary." If a trust says "Mom is the primary beneficiary, then the kids" that will suffice. If the trust says "Mom may receive some, but not necessarily all benefits, then when Mom dies the North Carolina Zoo takes" the trust will not be a designated beneficiary.
If a trust is NOT a "designated beneficiary" of an IRA, then the IRA must be distributed within five years if the owner dies before 70 ½. If an IRA is not huge, being forced to completely distribute it within five years is not necessarily bad.
If the owner dies after age 70 ½, however, then the trust can take distributions over what would have been the deceased owner's life expectancy had he been alive each year. That actually will be a bit faster than if he had been alive and married because the rules use different tables that calculate distributions as if the deceased owner were still alive and single. On the other hand, for older spouses about the same age, there may not be too much difference. The difference is if Mom had inherited directly she would have used a table that pretended there was the "Ten Year Younger Romeo" (slower distributions to account for the younger Romeo's added life expectancy) but the trust is stuck with using a single person's table (faster).
Bottom line: If a trust fails the "designated beneficiary" rule it means the IRA must be distributed over five years if the owner died before age 70 ½ and over the owner's life expectancy (pretending he is alive and single) if he dies after age 70 ½.
Should Everything Be Distributed To Mom?
If we set up a trust to qualify as a "designated beneficiary" the next issue is to decide whether to make the trustee pay out to Mom all of the distributions the IRS says the trust MUST take from the IRA (this is called a "conduit trust"), or to let those IRA distributions accumulate inside the trust (where they are protected).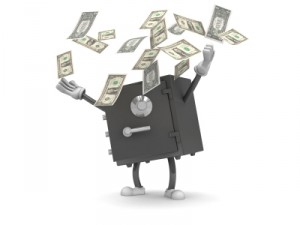 If the trust is a conduit trust, Mom gets all IRA distributions and she pays all income taxes (probably at her low tax rate). Also, if a trust is a conduit trust the IRA distributions can be stretched out a little bit more than if the trust was an accumulation trust. It also means that if Mom goes to the nursing home on Medicaid, all of those IRA distributions will be paid to the nursing home before Medicaid kicks in.
If the trust gives the trustee the right to accumulate IRA distributions and to decide whether to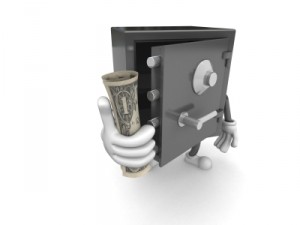 pay some, all, or none of the IRA distributions through to Mom, the IRA will be distributed to the trust slightly faster, but the assets will be safe from nursing home expenses. To the extent the trustee decides not to distribute to Mom (maybe she is in a nursing home on Medicaid) the IRA distributions being held in the trust will be subject to income taxation at much higher rates than Mom would have paid had the trustee passed the IRA distributions on to Mom. On the other had, if they were paid out to Mom, everything would be gone!
Get Help!
This is a complex topic. The purpose of this brief article was to give an overview of the possible advantages of naming a trust as IRA beneficiary. Sometimes it is a great idea, and other times it may be a really bad idea. Bring it up with your attorney or financial advisor and see what she says.
A Sole Benefit Trust is an often neglected yet important type of Special Needs Trust that can be useful in planning for certain categories of individuals with disabilities. For example, a "Sole Benefit Trust" can be a useful solution for a disabled grantor who wishes to protect funds intended for a loved one with disabilities when the grantor has her own need to protect Medicaid or SSI eligibility. Which type of Sole Benefit Trust to use, however, depends upon the Medicaid and SSI status of the beneficiary. This article will help make that choice.
Taking a few minutes to follow the discussion presented in this article will open up a potentially powerful planning tool for situations in which a special needs trust might not otherwise be a workable option. Perhaps the best way to approach an understanding of Sole Benefit Trusts is to recognize that the federal scheme approaches Special Needs Trusts from two perspectives, that of the grantor, and that of the beneficiary. From the beneficiary's perspective, when are trust assets available for Medicaid or SSI qualification purposes? From the grantor's perspective, what types of trusts can be funded without incurring SSI or Medicaid transfer sanctions? Bear in mind, the grantor may not care about transfer sanctions because he has no intention of applying for any benefits. But if he might be applying for Medicaid within the next 5 years, he may care deeply.
To begin the analysis of Sole Benefits Trusts, it is important to remember that the term "Special Needs Trust" (SNT) is actually a general umbrella term that covers a number of distinct types of trusts established for beneficiaries with disabilities. The best known types are self-settled special needs trusts and community or "pooled" trusts. Also common are third party special needs trusts funded one or more third parties. As will be reviewed below, each has unique characteristics, but they share the common feature that from the beneficiary's perspective the assets in those trusts are not countable for public benefits purposes.
The term "Sole Benefit Trust" (SBT) is best understood as a subcategory of SNT that from the Grantor's perspective does not create a transfer sanction when funded. SBT, in the remainder of this article, refers to this subcategory of SNT.
A quick review of all types of SNTs will help set the stage for understanding SBTs.
Self-settled SNTs
A Self-settled SNT is a trust established by a parent, grandparent, court or guardian for the benefit of a person with disabilities under age 65. People use the term "self-settled" because these trusts are usually funded with property of the trust beneficiary. As will be discussed below, however, "self-settled" may be a misnomer because the trust can receive contributions from other donors. A trust of this type is also often referred to as a "D4A Trust" (after the subsection (d)(4)(A) of 42 U.S.C. 1396p, the federal statute authorizing the trust).
From the beneficiary's perspective, of prime importance is that the assets in a trust of this type are not deemed available for benefit eligibility determinations. The trustee must apply the assets for the exclusive benefit of the beneficiary, but she has great discretion as to the amount and timing of distributions as long as they do not constitute one of a fairly short list of SSI-disqualifying types of distributions. These trusts also are sometimes known as "payback trusts" because upon the death of the beneficiary the trust must first reimburse Medicaid for benefits paid during the beneficiary's life (to the extent assets are available) before other remainder beneficiaries may receive any distributions.
Community Trusts
From the beneficiary's perspective, Community trusts, also called "pooled trusts" or D4C Trusts (after subsection (d)(4)(C) of the authorizing statute) consist of multiple trust subaccounts for disabled beneficiaries and are established and maintained by nonprofit associations. These trust typically are used where the limited amount of the beneficiary's funds so not justify the expense and complexity of establishing a stand alone D4A SNT. Upon the death of a beneficiary a community trust may, at state option, retain a significant portion of remaining subaccount assets to be applied to trust related purposes. Although at the time of passage of the federal law authorizing SNT's it was believed that pooled trust accounts were an available option for disabled beneficiaries over age 65, there is currently considerable debate about this. A number of states, based on transmittals issued by the Centers for Medicare and Medicaid Services (CMS), now penalize transfers into pooled trust accounts made by beneficiaries over age 65. I refer to D4C Trusts and D4A Trusts collectively as D4 Trusts.
Third Party Trusts
A third party SNT is a trust established by an individual other than the beneficiary (or one of her surrogates) and funded with assets not owned by the beneficiary. A Third Party SNT is often a trust established by a parent or grandparent or other benefactor that simply contains language allowing great discretion to the trustee with respect to distributions and avoids any language mandating distributions that would disqualify the beneficiary from SSI or Medicaid. In fact, there may even be beneficiaries other than the beneficiary with disabilities.
From the beneficiary's perspective, the assets are simply not available unless or until the trustee distributes to the beneficiary. The effectiveness of such a trust rests simply on the fact that trustee discretion precludes the assets from being deemed available to the beneficiary under SSI or Medicaid "availability" analysis.
From the grantor's perspective, Third Party SNTs offer the estate planning advantage that there is no payback provision; assets remaining on the death of the beneficiary may be distributed to other named beneficiaries. However, if a grantor is a potential applicant for SSI or Medicaid, unless the Third Party SNT complies with a statutory exception, funding the trust will incur transfer sanctions.
Transfer Sanction Exemptions and the Statutory Basis of Sole Benefit Trusts
The same section of the Social Security Act that authorizes D4 Trusts contains a subsection describing Medicaid transfer sanctions and exceptions to the transfer sanctions. Two of those exceptions apply to transfers to certain trusts benefiting either a grantor's blind or disabled child of any age or another disabled individual under age 65. Each exception requires the trust to be "solely for the benefit of" the beneficiary and contains the parenthetical "including a trust described in subsection (d)(4) of this section." Thus, by the literal language of the statute, the exceptions apply to transfers to trusts "solely for the benefit of" certain persons with disabilities, and included in those exemptions are transfers to D4 Trusts. In fact, this is the statutory basis for exempting from transfer sanctions the funding of D4 Trusts; the actual description of D4 Trusts under subsection (d)(4) merely says that from the beneficiary's perspective the assets are not countable.
With respect to D4A Trusts the parenthetical "including" is significant because it indicates that notwithstanding the term "self-settled" generally applied to D4A Trusts, the statute clearly envisions the ability of individuals other than the beneficiary to make transfers to such trusts (which is contrary to the understanding of many practitioners and regulators). This is significant because the ability of an individual to fund a loved one's D4A Trust, if handled correctly, can qualify the donor for Medicaid without disqualifying the beneficiary for Medicaid or SSI.
Payback or Actuarial Soundness?
As discussed above, the statutory exemption for transfers to certain trusts contemplates a broad category of trusts "solely for the benefit of" including D4 Trusts as a subcategory. The statute, however, does nothing to describe the meaning of "solely for the benefit of" in the context of non-D4 Trusts. In 1994, the Health Care Financing Administration (what CMS was then called) addressed the meaning of "solely for the benefit of" with the issuance of Transmittal 64 to the HCFA State Medicaid Manual. The State Medicaid Manual is to Medicaid what the POMS is to SSI; namely, the federal policy that implements the federal statute.
Due to less than clear drafting contained in Transmittal 64, there has been rather widespread confusion as to what is required under the Transmittal to have a valid Sole Benefit Trust. Careful analysis of the language of the Transmittal, however, resolves the issue. Section 3257 B.6 of this Transmittal lays out the general requirement that a trust, to be considered "for the sole benefit of" an individual, must require distributions "on a basis that is actuarially sound based on the life expectancy of the individual involved." However, the immediately following paragraph begins: "An exception to this requirement exists for" D4 Trusts. The grammatical structure and language make it clear that a transfer by a grantor to a trust for a child or other "under age 65" person with disabilities is not a sanctionable transfer for the grantor if the trust either is a D4 trust, or a trust that contains an actuarially sound distribution standard.
What is "actuarial soundness"? Section 3258.9B. of Transmittal 64 describes "actuarial soundness" as a distribution standard that will insure complete distribution of the trust within the beneficiary's anticipated life expectancy (as determined by tables in the transmittal). Most attorneys meet this requirement by drafting a requirement that trust distributions must be made at least annually in an amount not less than the trust assets divided by the beneficiary's remaining life expectancy. Significantly, and as demonstrated by the example of actuarial soundness provided by HCFA at section 3258.9.B., the distributions may be made more rapidly. In other words, "actuarial soundness" provides a minimum distribution standard that may be exceeded; in fact, there are situations where the greatest benefit to the beneficiary will be obtained if distributions are made more frequently that annually and much more rapidly than over his lifetime.
From the beneficiary's perspective, an actuarially sound SBT could be disastrous if the individual is on SSI or Medicaid because the trust assets will be deemed available to the individual to the extent the trustee is required to distribute, and will certainly be available to the beneficiary to the extent the trustee actually distributes. The strategic response to the dilemma is to establish a D4A Trust or a D4C Trust account (employing the usual methods for establishing such a trust) for the disabled beneficiary and then transfer the assets to the D4 Trust. The assets will not be deemed available to the individual, although the tradeoff is that the assets will be subject to the "payback" provisions. Nevertheless, in many cases this may be an acceptable tradeoff where a grantor needing to qualify for Medicaid who wishes to benefit a loved one with disabilities by establishing an SBT.
On the other hand, for a person with disabilities who is drawing Social Security disability income benefits (which are not needs based) an SBT based on actuarial soundness (with additional trustee distribution discretion) would be an excellent choice of strategy.