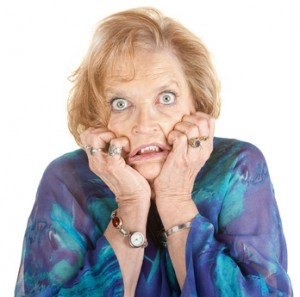 It must be tax time again because the ads are on every 30 seconds. "If you owe the IRS more than $10,000 you have a SERIOUS tax problem. Call SCREAM HELP (1-727-326-4357)!  Operators are standing by." The difference between those guys and me is that I'm going to give you some free advice.  3733! (FREE!)  Save the money and use it to pay off the IRS. Novel idea.
A maybe-not-so-surprising number of folks at this time of year are discovering that they owe. It can be a bad feeling. But while the IRS can still be fairly heavy, they're nothing like the tax-gestapo of some years ago.
If you owe more in taxes than $50,000 . . . maybe you need to get some professional help.  If you cannot pay off your taxes in ANY amount of time . . . get some help.  Otherwise . . . read on.
Over the past few years the newer-kinder-gentler IRS has implemented a number of techniques designed to ease tax collection efforts. I can't believe it was done to help the taxpayer . . . some bright soul, however, figured it was more economically efficient to reel in taxpayer compliance with a bit of sugar than to go out with heavier enforcement efforts. I think they're on to something. The efforts are called the "Fresh Start Initiative."
In any event, many folks are shakin' and quakin' and do not realize there may be some very workable solutions.
I'll briefly discuss two topics:  Offers in compromise (settling up with the IRS for less than you owe) and installment agreements (getting time to pay what you owe). Both have gotten easier.
My first bit of free advice:  FILE YOUR TAX RETURN! Even if you can't pay. Failure to pay tax due is not illegal . . . although IRS collection efforts can have a marked effect on quality of life and peace of mind . . . a stint in federal prison will not be in the cards. On the other hand, failure to file a tax return is a criminal violation and can conceivably win an all-expense paid trip to a federal getaway. FILE YOUR TAX RETURN!
Offers in Compromise
If the ads saying you "can settle with the IRS for pennies on the dollar" sound too good to be true it's because they usually are. But if you are truly unable to pay a tax liability over a period of several years, you may be able to settle the debt for a fraction of the total.
Whether the IRS will play "let's make a deal" and, if so, for how much depends on your ability to pay. First, you should explore every other possible way (short of robbing a bank, dealing drugs, or selling the kids) to pay off the debt. If the ready cash is not available, then look at the possibility of an installment agreement to be funded with future cash flow.
If none of those work, then you'll need to submit detailed financial information on something called a Form 433-B together with an offer on Form 656. There is even a helpful video at www.irsvideos.gov ("Completing Form 656").
They will take a fairly tough look at both the equity in your assets and your income net of certain allowable expenses to determine either whether you could sell something to pay off the debt, or whether your income bears a reasonable relationship to what you are offering to pay over time.
The Fresh Start Initiative has gotten a bit more flexible in how the IRS approaches your income. I said, "a bit." Until recently, the IRS did not allow deductions for much debt and they estimated income over 4 to 5 years to determine how much income would be available to pay them off. Now they'll allow you to keep more income to cover other major debts (notably to other government agencies . . . like student loans and state and local taxes) and they'll only estimate ability to pay over 1 to 2 years. It will still be a bare bones budget . . . but it might be doable.
By downloading and "playing around with" the Form 656 you may quickly find that an offer in compromise is not worth the effort. If you think you may be close, though, then looking at professional help might be worthwhile.
Say what you will about the IRS, the website is good. Go to www.irs.gov and search on "offers." You will find plenty of information while you explore your options.
Installment Agreements
Installment agreements have become much easier on a "do it yourself" basis. Now comes my second bit of free advice:  If there is any way you can get your tax debt down to under $50,000 DO SO! It will put you solidly in "DIY Heaven." Instead of paying thousands to some "tax relief professional" (many – certainly not all – of which have rotten reputations) you can apply those funds to your tax debt.
On the other hand, if you remain north of $50,000, then you may want to look at engaging a professional.
For our DIY purposes, there are three tiers of installment agreements.
$10,000 or Less?
If you owe $10,000 or less, are current on all filings, have not entered into an installment agreement within 5 years, and can pay it off within 3 years . . .  you're in. Maybe that is why these are called "guaranteed installment agreements"! You can do it all online at http://www.irs.gov/Individuals/Online-Payment-Agreement-Application
$25,000 or Less?
Owe a bit more than $10,000? Relax. If you owe less than $25,000, you can apply online and set a plan to pay off within 72 months. Do not
stretch it out, pay it off as quickly as possible. The IRS is not in the banking business and will charge more than Friendly Bank & Trust.
$50,000 or Less?
Continue to relax. If you are current on all filings and can pay it off within 72 months apply online Same place as above). You may have to provide a bit of additional information and you will have to agree to an automatic debit arrangement and provide the IRS your checking account information for debit purposes.
Over $50,000?
Call a pro. With a professional to handle the negotiations and to compile the financial information necessary you'll save yourself much stress and probably get a better outcome.
I do not provide these services. I will be happy to make referrals. I just hate to see stressed out clients! Also . . . you'll have warm and happy thoughts about me for providing free advice.
Yesterday Congress passed, and President Obama signed, legislation averting for the time being a trip over the "Fiscal Cliff." I say "for the time being" because the real slugfest is ahead during the 113th Congress. The deal did very little to address stupendous amounts of debt which most sober folks say MUST be addressed to avoid a real catastrophe . . . the question is not "whether" but "how" to address the problem.
In the meantime, the tax resolutions were relatively benign unless you happen to have taxable income of more than $400,000 a year. Now $400,000 is a lot of money, and it doesn't apply to most of my clients . . . but occasionally . . .
For most nonworking folks, however, it will be business as usual until the real problems kick-in (see the first paragraph of this article). For working folks (Everyone . . . not just the "rich") payroll taxes will grab an extra 2% of pay and they'll feel that in the next paycheck.
In a Nutshell:
All the old income tax rates apply unless you are an individual with taxable income of $400,000 or more or a couple with taxable income of $450,000. If you fit in this category you get a new tax bracket! Lucky you: 39.6%
If you fit the group with new tax bracket ($400,000/$450,000) long-term capital gains will set you back an extra 5% at 20% . . . the rest of your friends will be taxed at the "usual" 15%.
We've been going back and forth over the past decade on phasing out personal exemptions and certain deductions for all taxpayers. Congress usually rode in with a last minute fix. Now there is a permanent solution with no phase-out UNLESS . . . you happen to be part of a married couple filing jointly earning over $300,000 or are a single taxpayers earning over $250,000.
The provisions on estate taxes left me dumbfounded . . . I was expecting much harsher treatment. The only significant change is that the estate tax, if it applies at all, raises to a maximum of 40% from 35%. The exemption amount (the amount that an individual can leave "estate-tax-free") stays at $5.12 million (and may even be going to $5.25 million after adjustments). That is $5.12 million EACH for Mom and Dad . . . and whatever one spouse doesn't use at death can carry-over and be added to the surviving spouse's $5.12 million. For almost all Americans, the estate tax is dead. The big relief for most affected people (and their lawyers and accountants) is that we have permanent rules . . . certainty after 12 years of up-and-down-and-all-around. No more wondering from year-to-year.
Vacation property and "second homes" – whether in the mountains or at the beach – present a number of legal and tax planning opportunities.
Avoid Probate With A Trust
First, consider probate avoidance, particularly if the property is located in a state other than the owner's primary residence. The problem arises when the owner dies with title to the property in her name.
In addition to a probate proceeding in the owner's state of residence, there will need to be an "ancillary probate" proceeding in the state of the second residence. A Big Hassle.
A fairly simple revocable trust, or living trust, could completely avoid the probate process in the second state. Before the "owners" death the trust owns the property. After the "owners" death, the trust continues as the record owner. Thus, no probate.
Use A Trust To Protect Property
Certain types of trusts can be created that protect the property for the family after the incapacity of the principal owner. If the trust is irrevocable and correctly designed, the property will not count for Medicaid purposes. Start early, however, because it'll take five years to completely protect the home for Medicaid.
While in the trust, the property will also be immune from the liabilities of the children the owner may have originally been thinking of transferring the property to.
Trusts Are Tax Smart
Further, if the property is transferred directly to the children, the parent's "tax basis" also transfers to the children. Tax basis is simply the floor value used for calculating the "profit" that someone will realize if they sell the property.
In the hands of the person who bought the property, tax basis will be what he paid for the property. In the hands of a person who inherited the property, basis will be whatever the property was worth when the person inherited the property. Importantly, in the hands of a person who received the property as a gift, basis will be the same as the basis of the person who made the gift.
What difference does this make? Say Jack's basis in Palm Isle is $25,000 because that is what he paid for it or because that is what dad's basis was when he gave it to Jack. Later Jack sells the property for $100,000. His "gain" or profit is $75,000. Uncle Sam and most states are keenly interested in gain, because they tax it!
On the other hand, if Jack put the property in a properly designed trust that provided his children would receive the property on Jack's death, and on Jack's death the property is worth $100,000, that will be the basis in the hands of the children. If they sell the property for $100,000 there will be no (as in zero) taxable gain. Not too shabby.
Wait, there's more. If the property is Jack's principal residence and the trust has been properly designed, the trust will qualify for the capital gains tax exclusion that would apply if Jack directly sold his residence. To use a South Carolina term, that is "elegantly shabby".