Tales From The Mason Law Horror Files . . .
Once Upon A Time . . .
Margaret and Jim Anderson raised their three children, Princess, Bud and Kitten in the 1950's and 1960's in the Greystone area of Asheboro, North Carolina (a leafy post-WW II neighborhood of 3 and 4 bedroom homes). The three kids grew up. Bud moved to Charleston, and Kitten moved to Atlanta. Princess stayed on in Asheboro.
In 1995 Margaret suddenly died. Although Jim was bereaved, wedding bells rang in 2003 when he married Eloise Haskell, a widow from nearby Mayfield. Eloise had an only child, Eddie Haskell, who lived in Oregon. The Anderson kids had a difficult time with Eddie on the rare occasions they saw him (Eddie had a difficult time concealing his manipulative and greedy nature).
Eloise and Jim's children maintained a friendly, but never-too-close, relationship. Things became a bit strained, especially between Eloise and Princess, when Eloise began to show some early signs of dementia in 2005 (some forgetfulness, a bit of paranoia . . . but nothing too alarming). Jim remained active and vigorous, continuing with volunteer work at a variety of charities. Then, in 2010, disaster: Jim suddenly died.
After the funeral, Princess found a copy of Jim's old will naming Princess as executor. She made an appointment with Bob Mason and asked him "tell me what to do?"
Princess, We Have a Problem . . .
Jim's 2004 will left a life estate in the Greystone house to Eloise and also left all household furnishings to Eloise (with the proviso that Eloise allow Jim's kids to have whatever). The will left the rest of Jim's estate to his children.
After some research Bob discovered that in 2005 Jim deeded a tenancy by the entireties interest in the Greystone home to Eloise (a type of estate in land in which spouses own the land together and in which the surviving spouse takes the entire interest upon the death of the first spouse to die).
Bob also noted from documents dropped off by Princess that Jim's Acme Investment Advisors mutual fund was titled in his and Eloise' name.
After Princess qualified as Executor, Bob discovered that two other bank accounts were jointly titled with Eloise and that she had been beneficiary of Jim's IRA since 2005.
At a followup meeting, Bob delivered the bad news.
"Let's Get Bud and Kitten on a Conference Call"
In an Anderson family meeting (Bud and Kitten called in, Princess spent most of the time with the tissue box in the conference room), Bob explained that the Greystone home they were raised in became Eloise's home (outright, to do with as she pleased, and not "just a life estate") upon Jim's death by virtue of the 2005 tenancy by the entireties deed. The will didn't really matter.
Bob also explained that the jointly owned accounts were now owned by Eloise, and that as IRA beneficiary she was entitled to that account. Again, the will didn't matter.
Bud and Princess both agreed that Eloise's son, Eddie Haskell, "had a lot of lawyer friends." They said that Eddie had been extremely ingratiating to Jim for years and "he probably talked Jim into setting up everything that way."  Bob explained that it would be very difficult to prove undue influence or fraud many years after Jim had retitled the house and the accounts . . . especially when Jim had been so active (and obviously in command of his mental faculties) up until his death.
Eloise Anderson
To Add Insult to Injury . . .
Princess called Eloise and attempted (very politely) to ask if Princess could have some of the furniture, silver and china that had been her parents. Eloise grew vague and mumbled something about "thinking about it."
Princess Anderson
When Princess called back a few weeks later Eloise exploded and demanded that Princess leave her alone and that if she kept pestering her she would have Eddie contact a lawyer.
Options?
None.
What Should Have Been Done?
You tell me! A copy of the 9 1/2 hour DVD set "Elder Law University" ($149 value) will be given to the best response in the comment section below. The August 1 issue of Elder Law Update (and an accompanying post here) will discuss a few of my recommendations . . . and, of course, announce a winner
So . . . post away!
PS: IF YOU ARE ONE OF MY LAWYER READERS NO YOU CAN'T PARTICIPATE!!
AND NOW . . . HEH, HEH, HEH . . . THE ANSWER
Two weeks later and here we are.
Of course, the correct answer was Don James' (below): He should have hired ME! But since he didn't . . .
Billie Hansen, Kelly Anderson, and Celeste Spence all mentioned a wonderful idea . . . . COMMUNICATION! What a novel idea! True, people procrastinate, but marriages at any age are a major milestone. Out of a love and kindness to both families there should have been some frank discussions ahead of time.
The problem often is that no matter how well planned a will may be, they are relatively easy to change. A properly drafted prenuptial agreement can create enforceable rights in later heirs if the parties to the prenuptial agreement specify and agree that they will maintain valid wills that make the desired dispositions to various family members. Even if they later change their wills or titles to real property there may be a cause of action available to the heirs. Prenuptial agreements do nothing, however, to protect assets if this older couple is concerned about protecting assets in the event the new bride or groom ends up in a nursing home. Medicaid counts the assets of both members of a married couple, and North Carolina has something called the "Doctrine of Necessaries." Under that old doctrine, each of a husband and wife are legally obligated for the other's medical care regardless of any agreement they may have had between each other (this doesn't apply if one is on Medicaid). In those cases a "prenup" wouldn't have mattered, although a prenup is good to establish other understandings.
If the house was the major concern (as is often the case) Jim could have established either a revocable or irrevocable trust and titled the house in the name of the trust. He could have named Bud or Princess as the trustee (or perhaps even co-Trustee with Jim). The trust could have specified that Eloise would have a life estate in the home upon Jim's death. It could have also specified that at any time after the establishment of the trust the house could not be taken out of trust without the written agreement of all trustees (that would have prevented Jim from later adding Eloise's name to a tenancy by the entireties title).
There really is no ONE correct answer other than Jim and Eloise, out of love for their children, should have opened up the communications channels and been willing to seek some guidance.
This was a sad story.
The winners:
Don James is a CPA and hangs out with too many lawyers! (Sorry, Don) I couldn't decide between Billie, Kelly and Celeste . . . so I'll send each one an Elder Law University DVD set.  Ladies, please send your mailing address to Stacey Kinney at:  sck (at) masonlawpc.com (replace the "(at)" with an "@" and close up the spaces!
For more reading on second marriage issues go see Tying the Knot . . . Or Just Moving In?
Tying the Knot? Or Just Moving In?
Considering a second marriage? For terribly unromantic reasons (I guess I'm the anti-cupid . . . darn lawyer!) you should plan carefully – very carefully – before going into a later-in-life second marriage. The religious prescription not to enter a marriage "unadvisedly or lightly" applies in spades to a later marriage.
"Bob," you may ask, "are you suggesting we see an attorney before the preacher?" And I would answer: "Yes."
Here's why.
Some of the biggest and most expensive messes (I like the term "elder law train wreck") I have had to clean up have been after the death of a second spouse when there had been little or no advance planning. Adult step-siblings (who may not even know or like each other) can be counted on to be looking out for whatever it is that they believe their natural parents accumulated for them.
Most "planning" I have seen is a simple verbal agreement that "what is yours is yours, and what is mine is mine." That won't cut it. All couples are different, but here is a partial list of issues that may be important.
Estate Plans.
The worst plan might be simple "I love you wills" that leave everything to the surviving spouse with the understanding that she will "do right the right thing." Even with wills that leave everything to the children of the deceased spouse, there may be problems with an "elective share" statute.
North Carolina has a mean "elective share" statute. The elective share statute enables a surviving spouse to "elect" a share of around 1/3 of the deceased spouse's estate if he or she does not like what was left in a will.
In fact, one South Carolina case has been making waves. The deceased founder of Hooters (you know . . . the restaurant famous for . . . large burgers and chicken wings) left $1 million a year for 20 years to his fairly younger surviving spouse. She felt $20 mil wasn't enough, so she elected for 1/3 of Mr. Hooter's estate. Mr. Hooter's son (not the widow Hooter's son, by the way) objected and claimed the South Carolina elective share statute (which is very similar to North Carolina's) is unconstitutional. Yours truly believes that argument had as much chance as a Hoot Owl in, well, Horry County. Hooter, Jr. and the widow Hooter settled for an undisclosed sum.
Get a prenuptial (or premarital) agreement. Those sorts of difficulties can be addressed in such an agreement.
The Family Home.
Naturally the newlyweds do not want to see the bride or groom evicted upon the death of the other. On the other hand, children can become quite emotional over what may be perceived as "their home." Chances are putting the house in both spouse's names is not a good idea. Try a life estate, or maybe a trust.
Social Security Benefits.
Remarriage can affect the Social Security benefits a newlywed had been receiving under a deceased or divorced spouse's account. If you divorce after 10 years or more of marriage, you can collect retirement benefits on your former spouse's Social Security record if you are at least age 62 and if your former spouse is entitled to or receiving benefits. If you remarry before age 60, however, you generally cannot collect benefits on your former spouse's record unless your later marriage ends (whether by death, divorce, or annulment).
Annuities and Survivors Pension Payments.
You might be kissing a hefty survivor's pension (corporate or military) goodbye when you kiss your new spouse. Check them all out before heading to the altar.
Income Taxes.
There may be some tax planning advantages to marrying if estate taxes are a concern because many planning techniques are available to married couples only. Income taxes might also drop if one spouse is earning significantly more than his or her new spouse. On the other hand, many income tax breaks phase out for couples at less than twice the phase-out level for a single person.
Long Term Care (Nursing Home) or Medicaid Planning.
A big consideration for older people considering remarriage. Medicaid rules and regulations do not care at all what sorts of plans or promises a couple has made when it comes to Medicaid and nursing home benefits. A carefully drafted prenuptial agreement is worthless. All Medicaid programs consider the assets of the couple. While rare, some couples have divorced within a few years of marriage when one spouse in declining health (usually the "poorer" spouse) has entered a nursing home.
It may be sad to see, but some couples are electing to do exactly what they would have DIED seeing their children do 30 years ago . . . moving in with a boyfriend or girlfriend!
As an elder law and special needs attorney I get a track-side seat for a pile of planning train wrecks: Here are the best ones . . .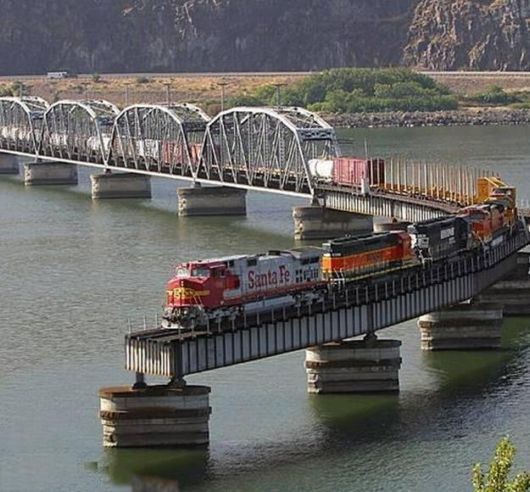 This is a column for the contrarians among us who will insist, against mounds of advice, on creating maximum legal havoc. Here are ten great ways to insure a successful train wreck!
Great Idea One: Do not have a will. Let state law determine how assets will be divided (they won't all go to a spouse if there are any children). Without a will many valuable planning opportunities are missed, thus insuring maximum havoc.
Great Idea Two: Do not have an effective power of attorney. Without a power of attorney, a guardianship may be the only option, which will be expensive and subject the guardian to court supervision and bonding.
Great Idea Three: Sign over all property to the kids if bad results are the goal. Mom may believe she is protecting her property, but she is subjecting the property to the liabilities and risks of the kids (divorce, anyone?), not to mention that some of the kids may be thinking of moving to Rio. Giving the property to the kids can also insure they pay maximum capital gains taxes when they sell the property. Certain types of trusts are a much better alternative, but not as much fun if creating maximum damage is the goal!
Great Idea Four: Skip the health care advance directives. Let everyone argue among themselves to decide who gets to make health care decisions.
Great Idea Five: Do not do any long term care planning. Buying long term care insurance is way too responsible. Also, it is better to wait until there is a crisis (Dad has gone into the nursing home) because at that time there are fewer options and any course of action will likely be more expensive.
Great Idea Six: If there is a disabled child, duck parental responsibilities and avoid taking advantage of the many planning opportunities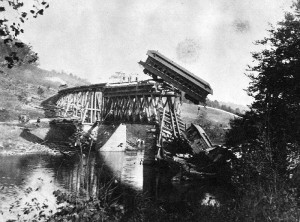 available for a special needs child. Disinherit the child and leave everything to the siblings. Maybe "they'll do the right thing."
Great Idea Seven: Carry inadequate insurance. This is a real winner! Do not carry a good Medicare supplemental policy so that there will be maximum exposure to whatever Medicare does not cover (which is plenty).
Great Idea Eight: Do not do any planning after a "late" second marriage, especially if there are children from the previous marriages. In this manner a perfect storm of battling families can be hoped for. Also, treasured family assets can be used to pay for the nursing home expenses of old Whatsisname instead of going to the kids.
Great Idea Nine: Do not, under any circumstances, update an old estate plan. Laws may change, but the dedicated Train Wrecker knows that he need never change!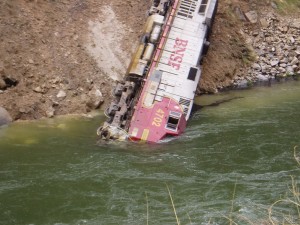 Great Idea Ten: Never, ever seek good professional advice. With good professional assistance things may go too smoothly. If you absolutely must have some help, limit expenses to less than $100 and buy something online. Or better yet, seek the advice of a neighbor.
Bonus: Do not do anything.
Someone told me not to write this because it would be bad for business (because guess who gets to clean up the wreck?).  "Nope," I said, "people will do it anyway!"